It's the most wonderful time of the year – The end of term! Hooray!  You've made it to the end of term one and now it's time for you to put your feet up and relax for a few weeks, you've earned it! We just wanted to give you some information about the vacation period before your holiday starts:
What is open on campus over the Christmas period?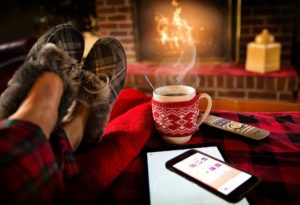 The Accommodation Office: SID drop-in sessions will end at 4:00pm on Friday 13th December. We will be available via phone and email next until Monday 23rd but The Accommodation Office will be closed from 5:00pm Monday 23rd December until 9:00am on Thursday 2nd January 2020.
Residence Receptions: The receptions have different opening hours over the Christmas vacation. Please see this information on our website by choosing the specific tab for your residence to be redirected to that information. If you are in private residences you may wish to check their opening times in case you need them over the festive period. Our Estate Patrol team will still be available 24 hours a day, 7 days a week to University of Exeter owned/managed residences.
SID and Eat & Shop outlets:  Visit the Christmas at Exeter webpage for our facility opening times over the Christmas period  including the sports park and the library.
Staying on Campus over Christmas  
If you haven't already let us know that you will be staying in your self-catered residences over Christmas,  please let us know as soon as possible. This is to ensure that we know you're here in case of an emergency and to help plan our essential repair works. You should do this by logging an enquiry via SID online – the enquiry category to choose is 'Christmas Vacation'.
If you are in catered accommodation and need to stay in Exeter over the holidays we may still have some self-catered accommodation available with a set contract period of 14 December – 5 January. Please contact the Accommodation Office ASAP. Remember that your contract runs out on Saturday 14th December and you will otherwise need to be out on this date.
Another reminder for those staying around campus: the tickets for our Lopes Hall Christmas Dinner are on sale until Midday 20th December. So remember to book your place if you're around and want to indulge in a Christmas feast without the washing up! You can purchase tickets here.  
Finally, the accommodation team would like to wish you all a wonderful Christmas and a Happy New Year! We look forward to seeing you in 2020.           
Accommodation Shannon