If you're considering different areas of Exeter in your accommodation search, look no further. In the first of this series of guest blogs, current student and Community Engagement Officer Abi gives an overview of her experience living in the Newtown and Heavitree areas of Exeter.
Newton and Heavitree have a lower student population than other areas, and many families live here which makes it generally quieter. Newtown Community Association is based in Belmont Park. The Community Centre has various groups that meet there, such as yoga and exercise classes, as well as social cafes. Exeter Respect Festival is also held in the park, which is a great community event with stalls and performances celebrating Exeter's diversity.
Nearby shops include Waitrose, Morrisons Daily (Pinhoe Road) and Saunders store corner shop (Clifton Road).
Magdalen Road is a lovely community of independent businesses. This road is one of the hidden gems outside of the city centre; look out for the summer and Christmas markets with local independent businesses. Nourish Refill Shop is great for reducing plastic waste and prices can often be cheaper than supermarkets.
For parks and green spaces, check out Heavitree Pleasure Ground and Belmont Park.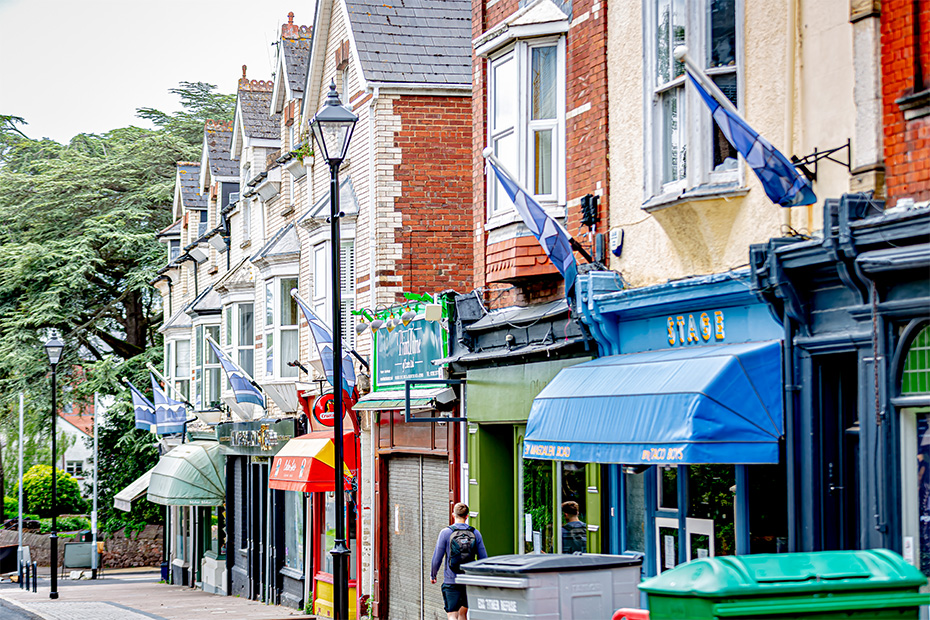 If you're into charity shopping, Heavitree Road has a great selection of charity shops slightly cheaper than the city centre ones too!
Even if you don't have lectures on St Lukes campus, it's a great place to study and make use of the quieter spaces. Cross Keys café is a lovely place for studying and getting a coffee, plus there's the sports facilities too.
Average walking distance to key places:
Streatham campus – 25 minutes
St. Luke's campus – 5 minutes
Town – 15 minutes
St. James train station (the best way to get to Exmouth beach) – 10 minutes
On days you don't feel like walking to Streatham campus or when it's raining, catch the UNI bus from outside of St Luke's campus.