Emma Cockcroft – My path in research
Posted by Mark
6 June 2022
---
Between 2012 and 2016 I studied for a PhD in the Sport and Health Sciences at the University of Exeter. This involved lab-based research, looking at how children processed sugar after different intensities of physical activity. I was interested in the physiology, taking blood samples, and looking at metabolic and vascular function.  If you're interested in the specifics, you can check out my PhD here. In my final year, I got a taste for Health Service Research, getting to work with children with type one diabetes and clinical staff.
One of the things I enjoyed most during my PhD was interacting with young people, parents, schools, and health professionals. As a result, when I saw a job advertised for a PostDoc position with the South West Applied Research Collaboration's Patient and Public involvement team I jumped at the chance. I loved the idea of working with people to do research in a way that was meaningful and appropriate for those that would benefit. My work with PenARC involved getting stuck into lots of different projects, from investigating the benefits and challenges associated with different models of digital facilitation currently in use in general practice, to a surgical trial of different techniques for patients having hip hemiarthroplasty surgery, and many more. I was responsible for involving patients and members of the public in these projects, and have learnt so much along the way.
Combining my interest in physical activity and health and knowledge of health service research I was able to apply for a Post-Doctoral Fellowship with the NIHR School of Primary Care Research to pursue my own research interest and take the next step towards an independent research career.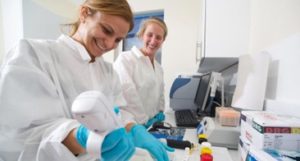 Fellowship focus
During this two-year fellowship I will be working with adolescents with type one diabetes, parents and carers, health care professionals, and sports coaches/PE teachers to develop an intervention that helps adolescents with Type One Diabetes to be more physically active.
Type One Diabetes is one of the most common chronic diseases in adolescents with around 29,000 people under the age of 17 living with Type One Diabetes in the UK.  Adolescents with Type One Diabetes have twice the risk of developing heart or blood vessel disease, compared to those without diabetes. Along with diet and insulin, regular exercise is an important aspect of the treatment of Type One Diabetes. Because of these benefits, adolescents with Type One Diabetes are recommended to do 60 minutes of physical activity per day. However, most are not meeting this target. Adolescents with Type One Diabetes find that it is hard to exercise because they are worried about low blood sugar levels and are unsure how to best manage this. Currently, there are no specific programmes for adolescents with Type One Diabetes that provide help and support for diet and insulin management while exercising.
I will be conducting a systematic review to understand what to include in the intervention and how to deliver it; doing some qualitative work with key stakeholders to understand their needs and preferences for a programme to support physical activity; and using findings from these two project I will work with key stakeholders to develop an initial programme to promote and maintain safe physical activity. Identifying intervention objectives, components, and delivery method.
What I'm looking forward to
I've had this project in my head for a while now, so I'm really excited that it is becoming a reality and I can spend my time and effort building a research career in this area. It's also great that I have the capacity to attend a number of training courses, gaining skills and understanding to become a better researcher.
What I do outside of work
When not at my desk you will most likely find me burning off some excess energy, either exploring on my bike, out for a run, or in the pool. Until last year I competed at a national level in cycling, but I'm now giving long distance triathlon a go.