Ghostly going ons in The Forum? Don't worry our Ficus trees haven't turned into huge ghosts!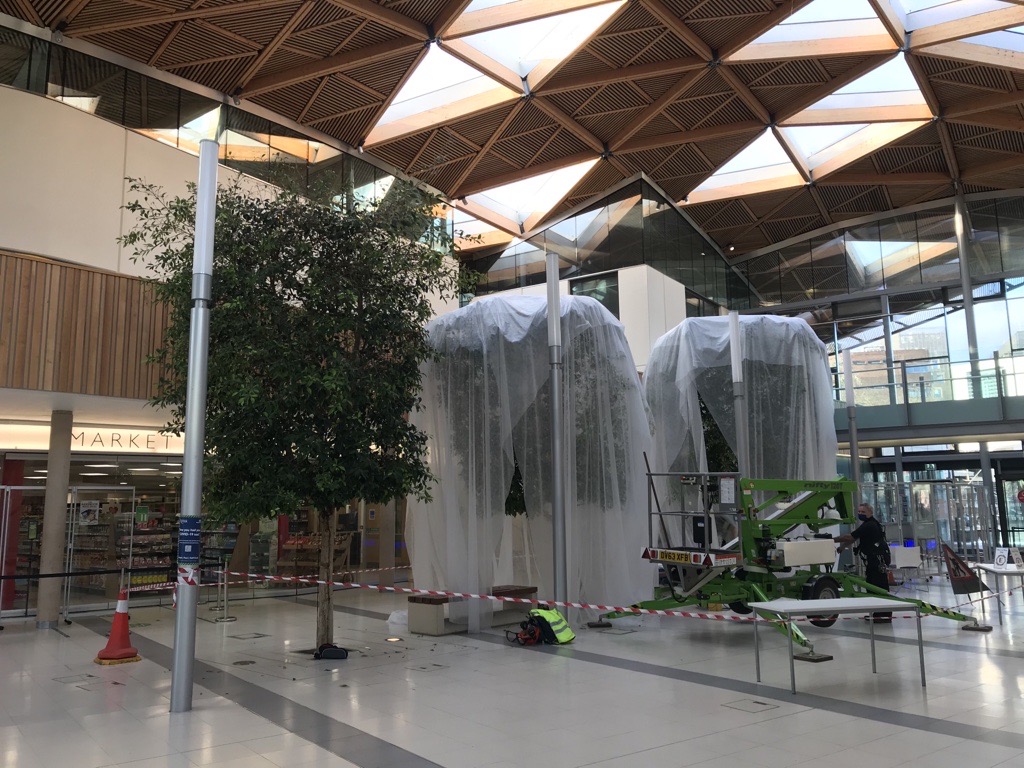 The trees have a Mealybug infestation, so we are introducing predatory insects (Cryptolaemus montrouzieri) to deal with them.

Cryptolaemus are harmless to people, pets and wildlife and will not become a pest in their own right.
By using predatory insects as an organic form of biological control, we are avoiding the use of harmful pesticides.
The fleece coverings have been placed over the trees to keep the process and insects contained.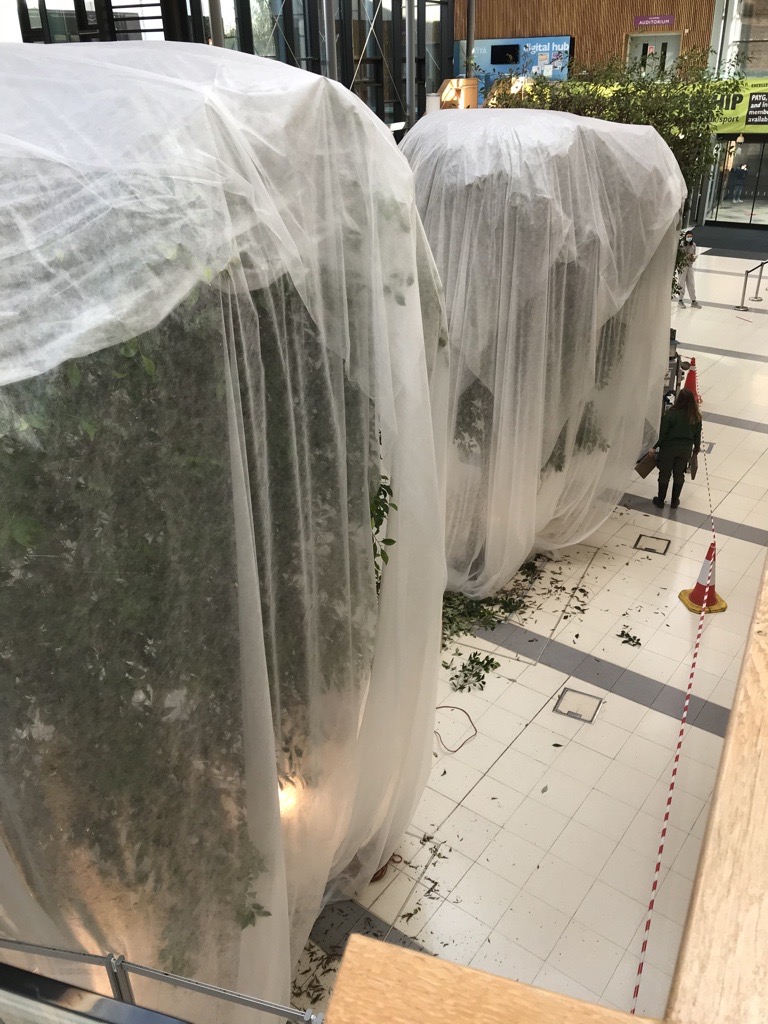 These information sheets have been produced by our Horticultural Apprentices and will be on display next to the Ficus trees to explain the process to passerbys.