Our amazing Arb Team have finished another brilliant sustainable project!
They have used timber from Ash trees that had to be felled due to Ash Dieback and upcycled it to make protective fencing around newly planted trees.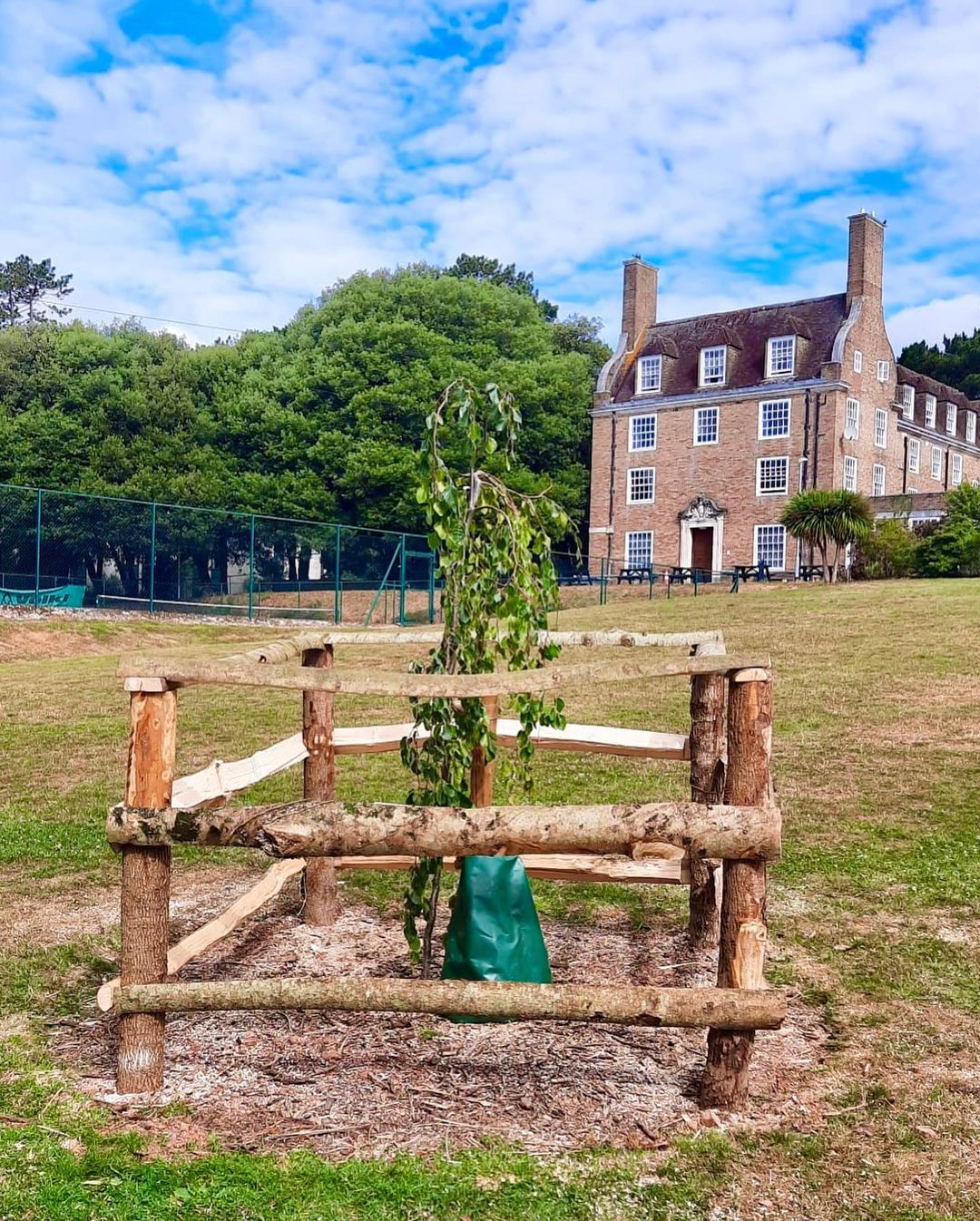 This was all their own work done in-house; felling the trees, cutting the timber, measuring it, fixing and installing the new fences.
A great sustainable and economical use of resources delivered by our skilled, experienced and dedicated Arb Team.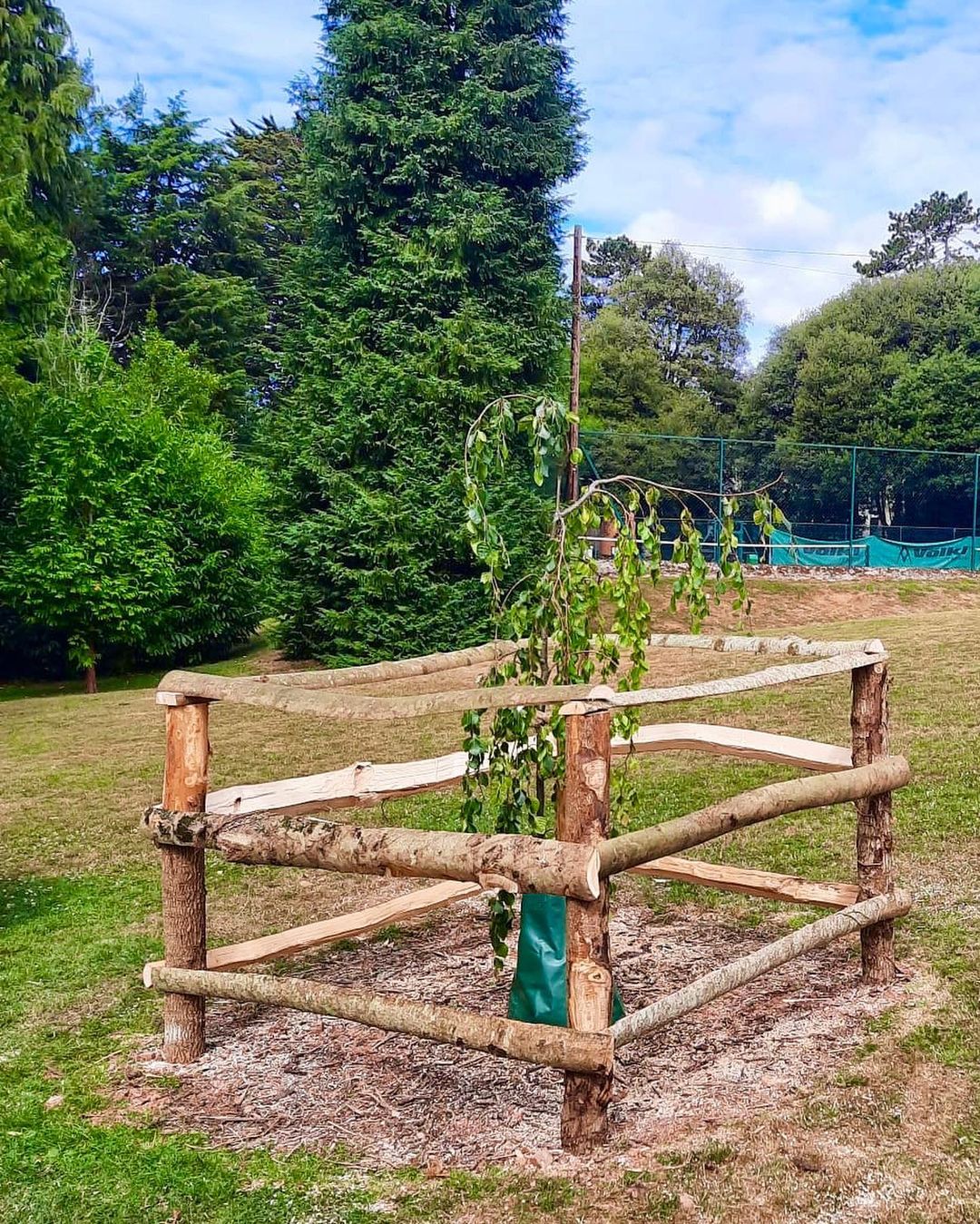 Although we all love the deer we have on campus, they do enjoy eating a lot of plants, flowers and trees and these fences should protect the trees from the deer and their large appetites allowing the trees to grow and flourish.