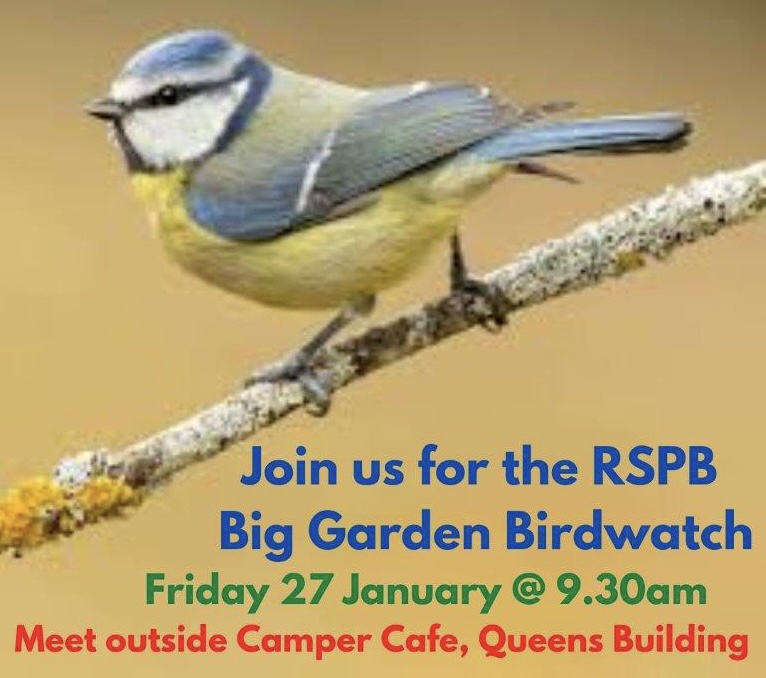 Join the Sustainability Team on Friday 27 January for the RSPB Big Garden Birdwatch on Streatham Campus.
Weatherproof clothing advised. Feel free to bring drinks, snacks etc.
Binoculars would be handy, but you can take part without.
If you are a keen birdwatcher/ornithologist and would be happy to lead on identifying birds, please let Chris c.guggiari-peel@exeter.ac.uk know.
Meet @ 9.30am outside Camper Cafe, Queens Building.
Depending on numbers, a bird count will take place at three different locations. If the weather forecast is awful, you will be emailed by 8pm on Thursday 26 January to cancel.
Email Chris c.guggiari-peel@exeter.ac.uk to sign up or for further details.