We are delighted to announce that the Grounds Team Arboricultural Apprentice, Charlie Reeley, won the Rising Star of the Year Award at the University's Professional Services Recognition Awards on Friday 30 June 2023.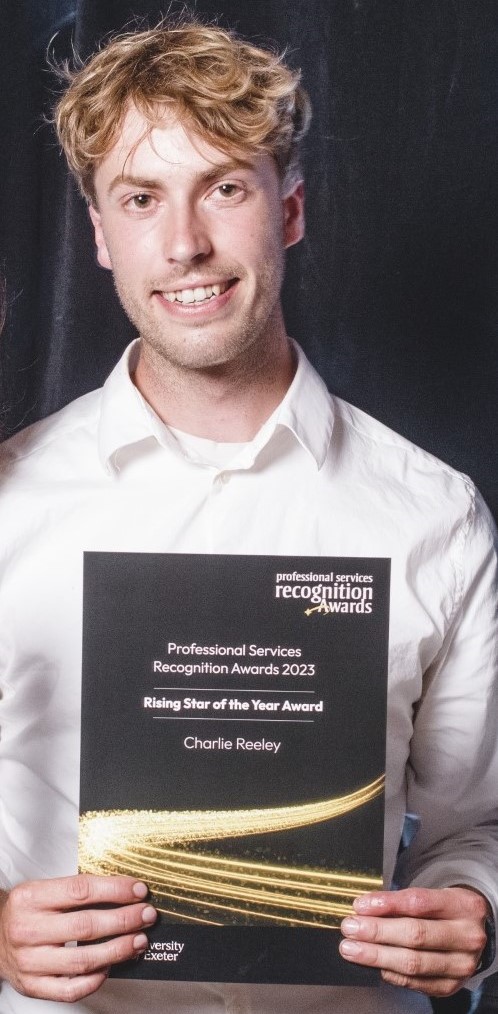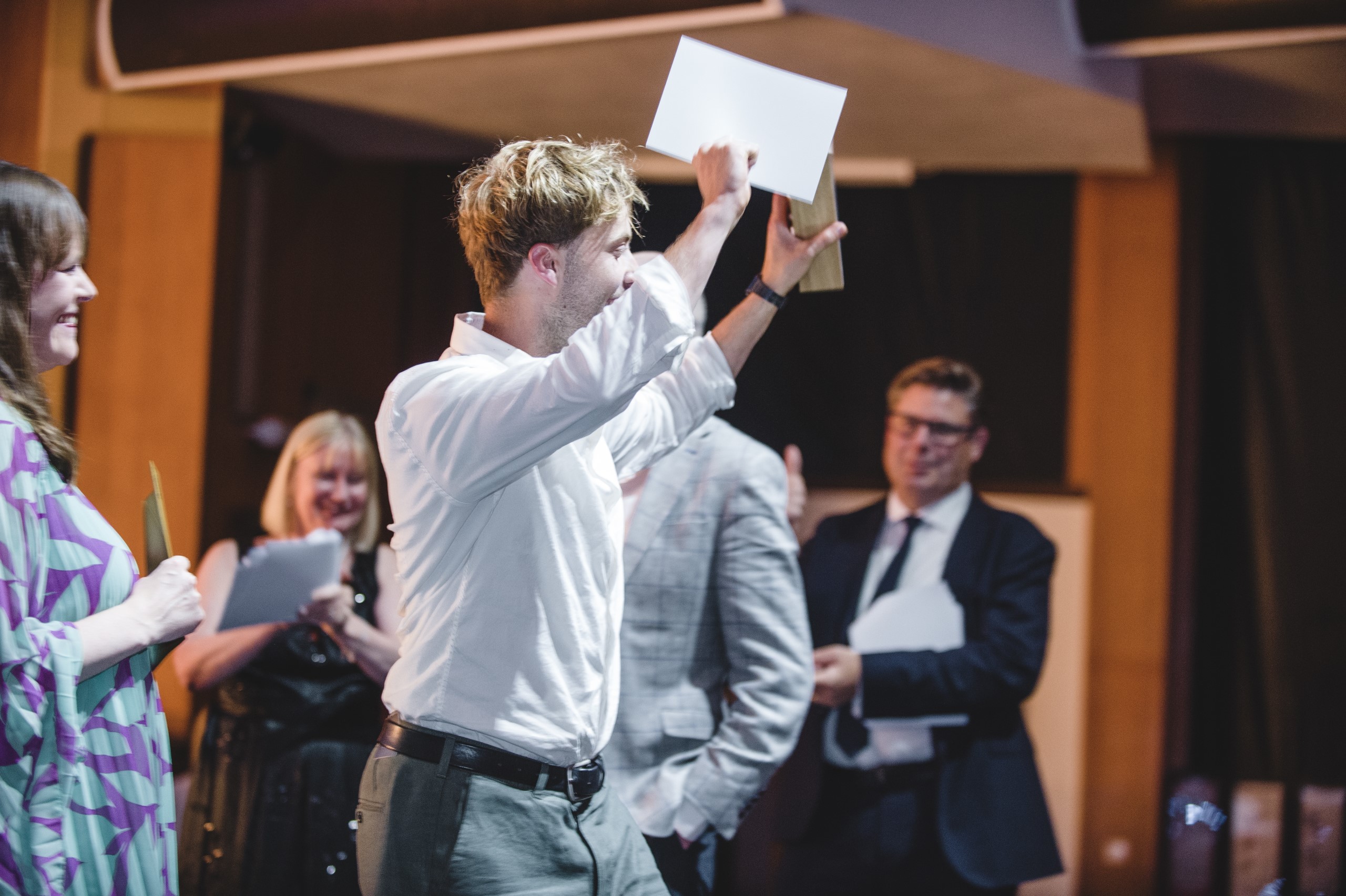 Charlie won this award for his work over the last 16 month period as an Arboricultural Apprentice. Charlie works within the small but very skilled and dedicated Arboricultural Team who manage over 10,000 trees on the University grounds. During this period Charlie has exhibited an exemplary level of dedication and willingness, as well as a passion for trees and the environment. He is already extremely technically proficient; arboriculture requires a wide range of skills including the ability to safely climb trees, prune branches etc.
All of these tasks can be physically tiring and technically difficult, but Charlie already has a level of skill far beyond that expected for his degree of experience. His depth of knowledge allows him to suggest new or different ways of working, which he communicates effectively with colleagues.
Charlie consistently demonstrates commitment to professional development and desire to learning new skills and is highly valued by the Grounds Team.
We are all very proud of you Charlie!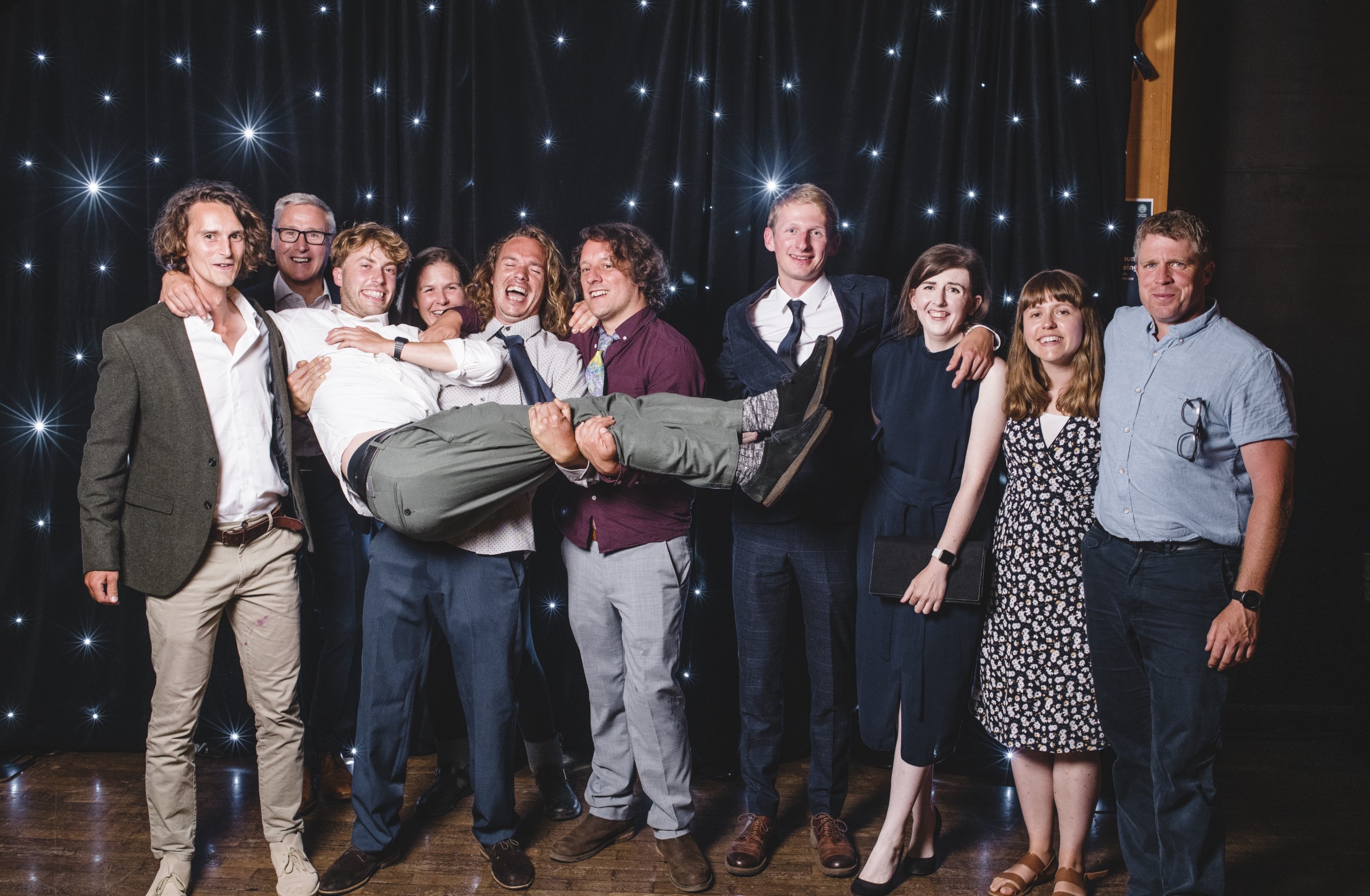 We would also like to congratulate the Grounds Team Gardener, Leo Brooke, who was the runner up for the Respect Award.
We would also like to congratulate the whole Grounds Team as the runner up for the Environment and Sustainability Award.