We're the Career Zone – the careers service for the University of Exeter. Here's what we do and how we can help you.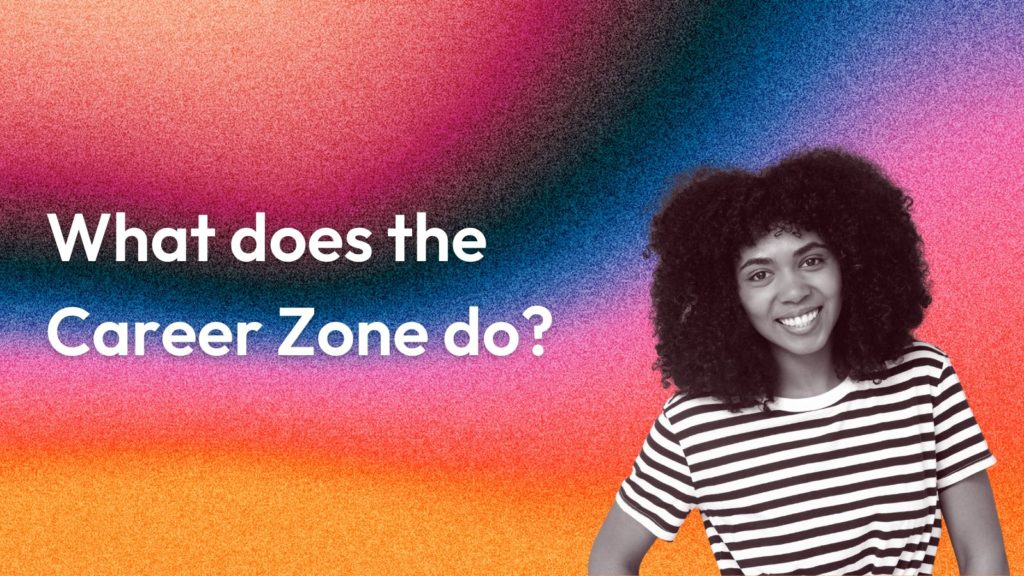 Let's start with the basics.
Our goal is to help prepare you for life and work after University, offering quality assistance and advice throughout your course, and after graduation.
We help University of Exeter students, all years, all subjects, based on all campuses.
We listen to you, work with you, and support you to figure out your next steps.
We host careers fairs and employer events in both Exeter and Penryn, from local, national, and global employers.
We run skills sessions and webinars to help you develop your skills.
We've developed a range of relevant employability schemes.
You can have appointments with our team for up to three years after you've Graduated.
What do we do?
We help you with all aspects of jobs and careers.
By 'all aspects' we mean helping you find, apply for, and secure all of the above.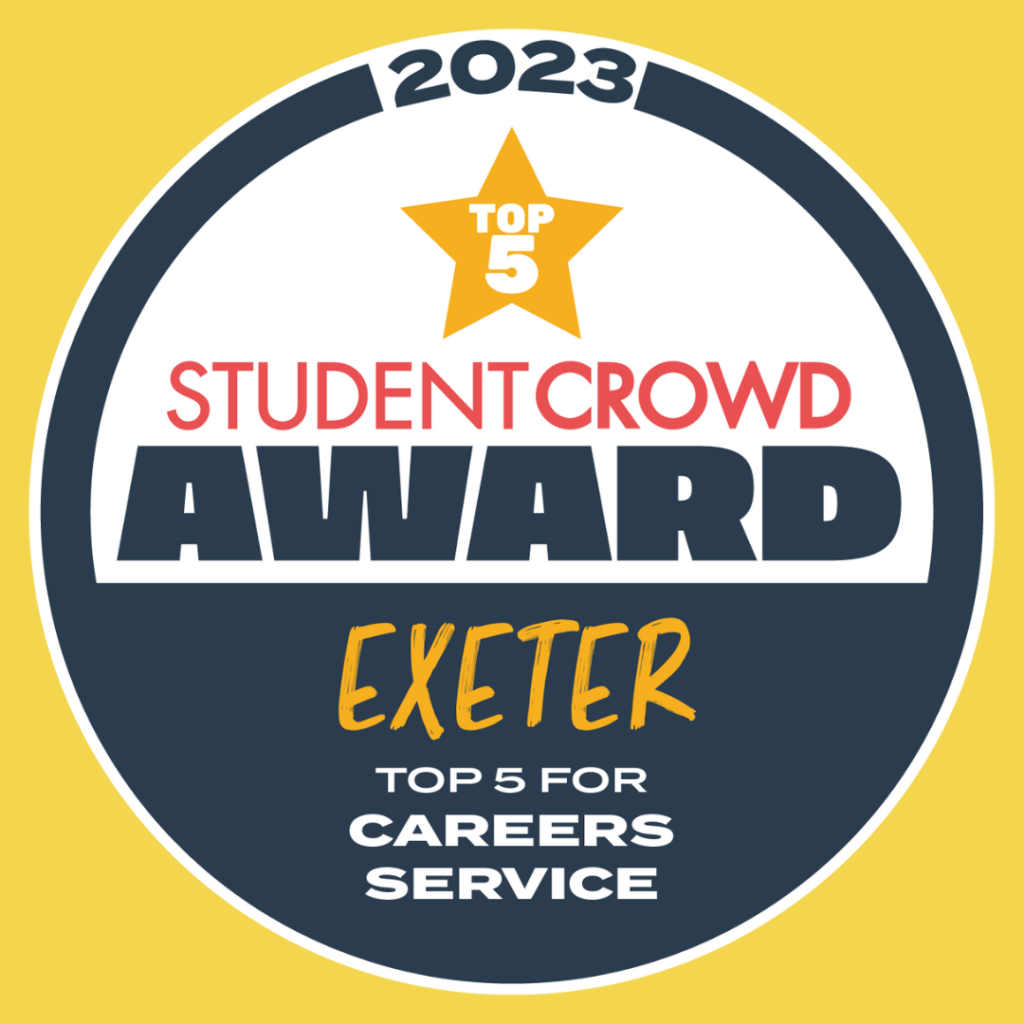 I don't know what I want to do after University.
We help 1000s of students like you every year. We'll take you through the process of thinking about your future in a way that feels manageable and non-scary.
Decide, Plan and Compete.
Our information and events are categorised into the phases 'Decide', 'Plan', and 'Compete' to help you to get the right information at the right time to suit your career planning. Our timeline is also a useful guide in terms of recommending what you should be doing and when.
What is Handshake, and why do I need it?
We partner with Handshake, it's a central part of our services to you. It allows you to search employers and opportunities, submit applications, and attend career fairs and other events. All jobs – from part-time to graduate level – are on Handshake. You can use Handshake via a web browser, or download the app to use on your phone or tablet.
Where are we?
We have two Career Zone spaces, one in Devon and one in Cornwall.
If you're Devon-based, we're in the Forum, Floor 0, Streatham Campus.
If you're Cornwall-based, we're in the Exchange, Floor 0, Penryn Campus.
When are you open and how can I contact you?
In Term time you can contact us Monday to Friday, 9am to 5pm.
During Vacations you can contact us Monday to Friday, 10am to 3pm.
Our phone number is +44(0)1392 724493
Our email is careers@exeter.ac.uk
You can live chat with out team via our website
Our research shows that students who use our services find them helpful and would recommend them to friends, and also that they're more likely to get a graduate-level role after University. Come and see us soon, we're here to help.