Society for Medieval Archaeology Annual Student Colloquium, University of Exeter, 27th-29th November
Posted by Mark
2 October 2019
---

This year's annual student colloquium for the Society for Medieval Archaeology is being organised by a group of our CMS PGRs and will be held here at the University of Exeter, 27th-29th November. The conference is interdisciplinary – medievalists of all interests all are welcome!
The deadline for submission of abstracts has been extended to Friday 11th October 2019.
This event aims to provide students and early career researchers with an opportunity to share and discuss their research in a friendly and supportive environment.
We welcome papers from across the medieval period (5th-16th centuries) and from all geographical areas. Papers from subjects outside archaeology but with a broader medieval significance will also be considered. We are particularly keen to encourage those adopting an interdisciplinary approach.
Abstracts of 150-250 words should be emailed to: medieval.archaeology@googlemail.com
Please include 'Student Colloquium Abstract' in the subject line and add up to 5 keywords alongside the abstract. Papers will be 15 mins in length with additional time for questions.
We have 4x £50 travel bursaries to award students presenting at the conference, sponsored by Prof. James Clark, Associate Dean for Research for the College of Humanities at the University of Exeter, and prizes kindly donated by our sponsors will be awarded for the best student presentations!
Programme: There will be two days of student presentations plus:
A keynote presentation delivered by Dr Duncan Wright (BGU) entitled: 'Crafters of Kingship: Smiths, elite power, and gender in early medieval Europe'
A 'Getting Published' workshop and Q&A panel delivered by current SMA journal editor Dr Aleks McClain (University of York) and previous editor Prof. Oliver Creighton (University of Exeter)
An optional conference dinner at ASK Italian (£14.95 for 2 courses or £17.95 for 3 courses)
And a free tour of medieval Exeter on the third and final day, delivered by John Allan, Exeter Cathedral Archaeologist.
Registration: Registration is FREE for all members of the Society and £20 for all non-members. Membership of the Society is the same as the cost of registration – so you could always just join instead! For further information, please see the Society webpages.
Registration is now open: click here to register
Members of the Society will require a code to secure their free ticket. This will be emailed to all members of the society but if there are any issues please do not hesitate to get in touch by emailing: medieval.archaeology@googlemail.com
Please note, registration for the conference will close on 13th November 2019.
Travel to the conference: If you are travelling to the conference by train we have secured you a great discount on your travel with our partners at Great Western Rail when you purchase your tickets through this link.
FAQ's
The outbound leg of the journey is fixed and is non changeable
The return leg is fully flexible
The ticket is not refundable outside of normal conditions of carriage
The delegate must present proof of conference attendance. A delegate may be asked to provide this proof by the train manager and failure to do so may result in having to pay the difference on a full price anytime ticket. Proof can be in the form of acceptance letter or email to the relevant email.
If the fare is not available check the station you are departing from. It must be a GWR station on the GWR network. Certain station near to the venue station may not applicable to receive the Conference fare.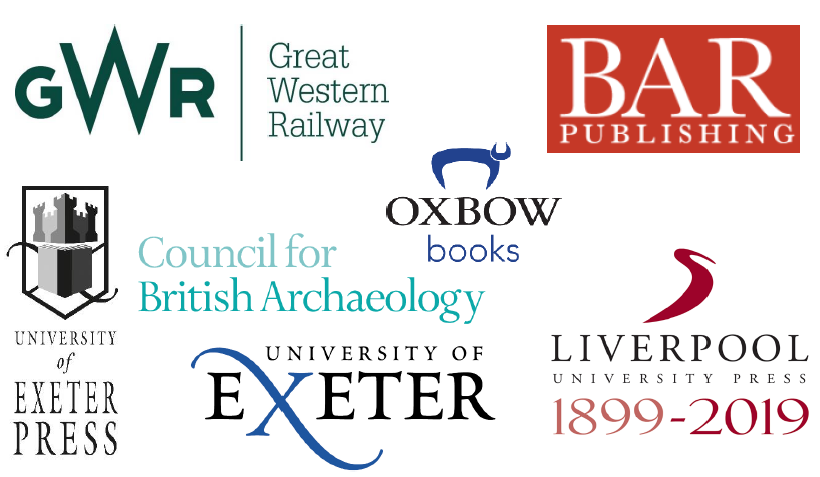 Ellie March, Phd Student in Archaeology and History