WikiJob is a great resource we frequently signpost students and graduates to. In this guest post they break down their top tips for acing all kind of psychometric tests.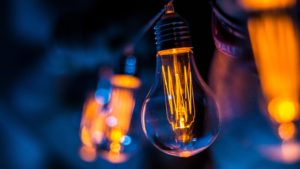 If you're applying for a graduate scheme, work placement or internship, you'll likely be asked to complete one or more psychometric test as part of the process – but don't be daunted by this. It's standard practice, and the right preparation will help you take it confidently in your stride.
What Are Psychometric Tests? 
Psychometric tests are a form of scientific assessment widely used in recruitment. They are designed to give employers an indication of how suitable you are for a role based on your cognitive abilities and/or personality traits. For undergraduate and graduate positions, they're just one part of a wider hiring process, used alongside interviews and assessment centres. The type of tests you'll be asked to complete will be dictated by the type of role you're applying for, but most employers will use a combination of test types:
Aptitude Tests
These are a measure of your natural reasoning capabilities. They not only tell the employer if you have the required aptitude for the job but also give a good indication of how you're likely to perform in the future. They require no pre-existing knowledge, but rather test you on a range of innate strengths, including:
Numerical reasoning – These determine your ability to work with data in a work-based context. You'll be asked to interpret information presented in tables, charts and graphs.
Verbal reasoning – Here you'll work with written information, applying critical analysis to identify assumptions and inferences, evaluate arguments, and draw evidence-based conclusions.
Logical reasoning – These are a measure of your problem-solving skills and generally involve working with shapes, patterns and sequences. They come in various forms including abstract, inductive and diagrammatic reasoning.
Spatial reasoning – Another test of your problem-solving ability, here you'll need to mentally manipulate 2D and 3D objects.
Error checking – These test attention to detail by asking you to spot check information to highlight inaccuracies at speed.
Behavioural Tests
Employers use behavioural tests to determine how well your character suits both the role and the organisation and to evaluate how you're likely to perform in various workplace situations.
The two most common types here are:
Personality tests – These usually take the form of a self-report questionnaire and are used to assess your behavioural styles and working preferences. For example, you may be asked to state where you sit on a scale between preferring to work under specific instruction or autonomously.
Situational judgement tests – Here you'll work through various workplace scenarios, selecting what you deem as the most appropriate response.
What's the Best Way to Prepare for an Aptitude Test?
Find Out Who the Test Provider Is. There are a lot of aptitude test publishers out there – you may have heard of names like SHL, Talent Q and Kenexa – each with their own variation of style and format. Knowing who the test provider is will allow you to be specific with your preparation.
Familiarise Yourself with the Different Questions Types. Most aptitude tests are multiple-choice, but contain a range of question types. Here, questions may assess your language comprehension, critical thinking or understanding of word relationships. The more familiar you are with each question type (and what it's asking of you) the quicker you'll be able to respond. Try taking a verbal reasoning test as an example.
Build on Your Skills
Aptitude tests are a measure of natural ability, but that's not to say you can't improve on your skills.
Extend your vocabulary, read texts with a critical eye, brush up on basic arithmetic – you can even use brain training apps to strengthen your logical thinking. Just like physical exercise, this kind of effort will improve performance.
Take Practice Tests
You'll find plenty of these online. Take them at regular intervals and be sure to monitor your scores. This will boost your confidence as you see your performance improve, and help identify any areas that need more work.
Don't Neglect Your Weaknesses. Avoid the temptation to practice more of what you're good at, even if it does make preparation more fun. You want to put in a good all-round performance, so make sure you give your weaknesses ample attention too.
Work Against the Clock
Aptitude tests are typically timed, with your final score a combination of accuracy and speed.
Rather than attempting to complete the assessment in full, the trick is to find your optimum pace. Taking practice tests in timed conditions will help you here.
Be at Your Best on Test Day
For full concentration, make sure you're both mentally and physically prepared.
Get a good night's sleep, eat well, and keep yourself hydrated.
What's the Best Way to Prepare for a Behavioural Test?
Behavioural tests differ from aptitude tests in that there are no right or wrong answers. What the employer is looking for is a true reflection of who you are.
You can of course prepare for these tests by looking at organisational values and analysing the person specification. However, honesty is the best approach.
Culture fit works both ways and if you try and cheat a behavioural test you may end up working in a role ill-suited to your character.
What's more, your test results may prove inconsistent with how you perform in the rest of the selection process.
When taking either a personality or situational judgement test, don't overthink things – respond instinctively. If the role on offer is indeed the right one for you, your honesty will pay off.
Conclusion
Psychometric tests give employers an objective way of assessing candidate suitability, and they allow you to prove your skills in action. In the graduate job market, there's often little to differentiate between candidates – your test results are a chance to stand out from the crowd. Following the steps laid out here; effective preparation is the key to putting in your best performance, as well as calming your nerves.
If you're looking for more help, our own 'Help with Assessment Centres and Psychometric Testing' pages are a great place to start.