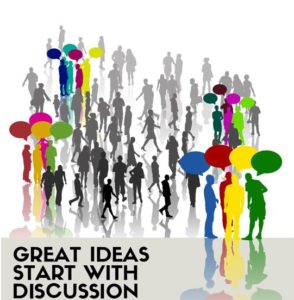 Did you know that a group exists where you can come and share ideas in a friendly environment? Do you often feel the need for a casual space to discuss your research ideas?
GISWD is run by PGR students for PGR students as a platform for friendly yet constructive exchange and communication. We were set up for PGR students to have a forum to discuss issues relevant to our PGR journeys in a broad range of disciplines, which are:
Detailed enough for answering specific questions;
Insightful based on previous experiences of PGR graduates;
Resourceful in signposting to most relevant parties;…
Our story so far:
The GISWD was set up in 2015 by a group of enthusiastic PhD candidates based at the University of Exeter from successful funding gained from the ESRC.
In the last 2 years the initiative has held sessions on: sharing conference experiences, research methodologies, as well as insights into publishing and featured guest speakers.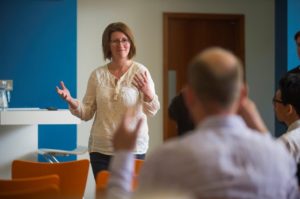 One of our landmark events was a conference based on Collaboration, which celebrated the successes of postgraduate research students from the universities of Bristol, Bath and Exeter.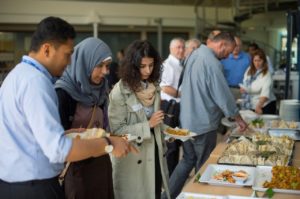 The day involved engagement across a wide range of platforms which included: keynote addresses, student presentations, a poster competition and networking. A number of students won a poster prize presented by Prof. Michelle Ryan, Director of Doctoral College (University of Exeter).
Our upcoming events:
'The Interdisciplinary PhD'
Tuesday 21st February 12:30-13:30 in XFi Seminar Room B.
We will discuss topics such as Interdisciplinary definitions, benefits and challenges of interdisciplinary research at various stages, including the Literature Review and Methodology. Questions and discussions are encouraged. Lunch is provided.
 'Careers inside and outside of academia'
Tuesday 21st of March 12:30-13:30 at Building One (Business school), Kolade Teaching Room.
We will have two guest speakers from the Research development office who will give a short talk. The session will be informal with students having the opportunity to share experiences, pose questions and reflect on their future plans after the PhD.
Other exciting events planned too please watch this space.
This year we have a fantastic line-up of sessions for you guys with free lunch included. We hope to see you in anyone of them!
Be there or be square (literally staring at the computer for too long will make your eyes square :-))!
The GISWD Committee
For any enquiries, please drop us an email: GISWD@exeter.ac.uk.
————————————————————————————
The GISWD is recruiting!
Are you looking to engage with fellow students during your PGR journey? The GISWD committee are looking for new members, if you would like to join please send your expressions of interest to the email address below.
For any enquiries, please drop us an email: GISWD@exeter.ac.uk.
————————————————————————————
Come and join us in a relaxed environment where you can openly discuss your PGR journey and get well informed of and prepared for the challenges that might come with it!
Who says PGR is a lonely journey? Let's make it together!