Morgan Smith is a current University of Exeter student studying Flexible Combined Honours in Economics with Geography and Study Abroad. In June 2021 they took part in the Pathways to International Trade programme and following the training, completed an internship with Martec International.
In this post, we hear from both Morgan and Brian Hume, Managing Director at Martec, on their experiences of the programme.
Please briefly outline the project you worked on during your Professional Pathways internship and any achievements you were particularly proud of.

Morgan: During my Pathways internship, I worked as a Distributor Manager for Martec International. My role involved reaching out to potential overseas clients and starting a dialogue with regards to a partnership in selling Martec online learning products.
Initially, I contacted potential clients via email, and this yielded little response. I then had the initiative to try contacting people through LinkedIn, which resulted in much higher engagement. I was able to reach out to individuals from a number of companies and my initial conversation with one individual has led to Martec International's partnership with Future Sharp, a subsidiary of one of the largest retail companies in India. It was amazing for me to be able to see the tangible impact of my work whilst working for Martec International.
"It was amazing for me to be able to see the tangible impact of my work."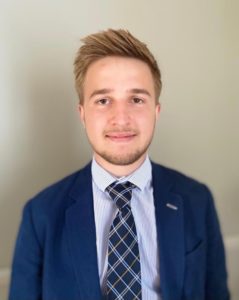 How did hosting an intern via the Professional Pathways programme benefit you and your organisation?
Brian: We were able to start a project that we have not had capacity to resource before.  We have a successful distributor of our products in America.  We want to recruit more of them in other countries and covering other market segments. Our intern helped in drafting a series of initial messages to potential executives and then sent the messages in my name.  This approach really surprised us at how well it worked.  Lots of CEOs and SVPs in target firms connected with me and got engaged in dialogue.  Our intern was able to participate in the initial face to face (via Teams) meeting with the CEO and COO of one company.  We now have electronic dialogues in progress with another 6 or so companies, albeit at earlier stages in the cycle.
Successful completion of this project will benefit my local team because it will help a faster recovery from the pandemic shockwave, it will strengthen the resilience of the business and protect jobs.  It will increase the staffing levels we will need locally as volume builds up. Morgan made sufficient promising progress that we arranged to keep him on for another three weeks on our own payroll to move the project on to more valuable deliverables and hopefully, much greater job satisfaction for him. When it works for the intern, it frequently works for us too!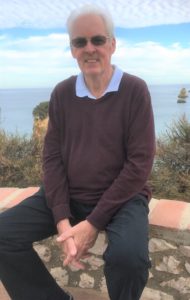 Given the Professional Pathways internship is 35 hours in total, what advice would you give to other students to ensure they gain as much as possible from the experience? 
Morgan: It is really important to work with your manager to make the most of your limited time with the company. In my case, I decided to work part-time in order to have more time for clients to respond to my requests. This worked so well that Martec International kept me on for another 3 weeks to see the project through to a desirable endpoint. Ultimately it is important to try and provide as much value as you can to your company using the skills you have developed both in your degree and your Pathways training. This will allow you to have the biggest impact and also help you to get the most out of the work you are doing.
How was your experience of hosting a remote working intern?
Brian: It worked very well because we are a virtual business anyway and everyone is remote to everyone else, so we have the processes and IT systems to manage it.  We have a Wednesday morning Teams meeting with everyone and Morgan joined those meetings to see everyone else in action and to build a relationship with colleagues.  We also did specific project meetings via Teams regularly, so there was a high level of dialogue with myself and colleagues. Morgan is very personable so he built relationships quickly. Immediately before the project started we had a meeting with everyone involved and reviewed the project plan so we all knew where to start immediately on day 1. We updated the plan regularly as events unfolded. We spoke most days during his time with us.
Applications for all Professional Pathway programmes close next week on Tuesday 18 January at 1:00pm, don't miss out on applying. You can find further details on the available Pathways and how to apply here, or contact: professionalpathways@exeter.ac.uk