Our Marine Environmental Management MSc explores the relationships between coastal and marine ecosystems and human activity, delivered by internationally recognised experts in a location surrounded by coastal and marine biodiversity. Today we chat to one of our current MEM students, Chloe McLanachan, about her experiences, her course highlights and her dissertation fieldwork in the Maldives!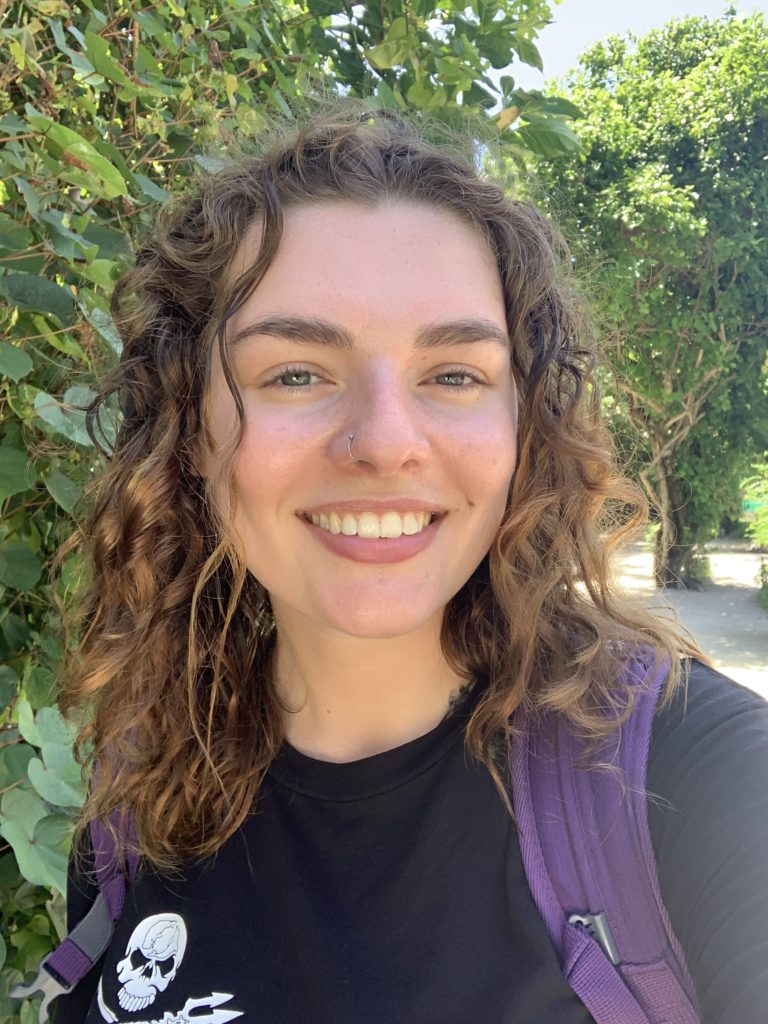 Hi Chloe, let's start with a little bit of background about yourself!
I grew up in Southern California and that's where my passion for the ocean was ignited, as I spent a lot of time at the beach. I did some whale watching out there as well and that's really where my love for the ocean grew. I decided I wanted to do something to save it because I saw that it was being destroyed by humans and that really hurt me. So, I felt that I needed to make a difference and go into conservation. I did a Bachelor of Science in Marine Vertebrate Zoology at Bangor University in North Wales, which was really awesome as their School of Ocean Sciences is really good. I then decided to take a two-year gap because of Covid as I knew I wanted to do a Masters but I needed to make sure the timing was right. So, last year I decided it was the time to apply and I was accepted onto the Marine Environmental Management course at Exeter with Julie and Callum.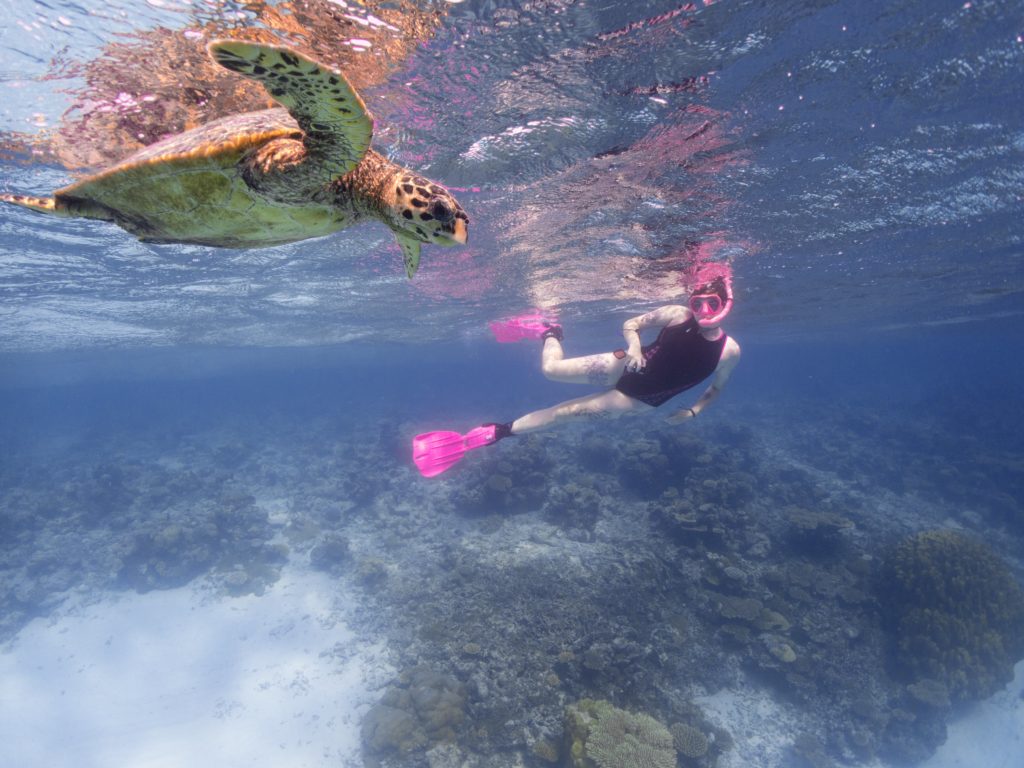 Tell us about your Masters project and fieldwork!
Out of the project options given to us by Julie, I applied for a dolphin project as I have always been interested in cetaceans and I thought this could be something I could really get my hands into. When we went to the Maldives for our coral reef field course, I stayed out there with a couple of other students and we went to a resort called Six Senses based on one of the southern Atolls. I was out there for 3 months looking at the effect of boat tourism on pods of spinner and bottlenose dolphins. To do this, I would go out on each of the guest sunset dolphin cruises which the resort ran almost every day, and I would give a briefing to the guests on board about dolphin biology and conservation. I would also help to watch for dolphins and answer any questions that they have. When we came into contact with a pod of dolphins, I would make sure that the captain was following the code of conduct that they had at the time and I would record data such as number of calves, environmental conditions etc. I would also collect data on if they were avoiding the boat or choosing to interact, for example if they were following the boat or bow-riding. This can give an indication as to whether the presence of the boat is affecting them and their natural behaviours, which is what I was looking at.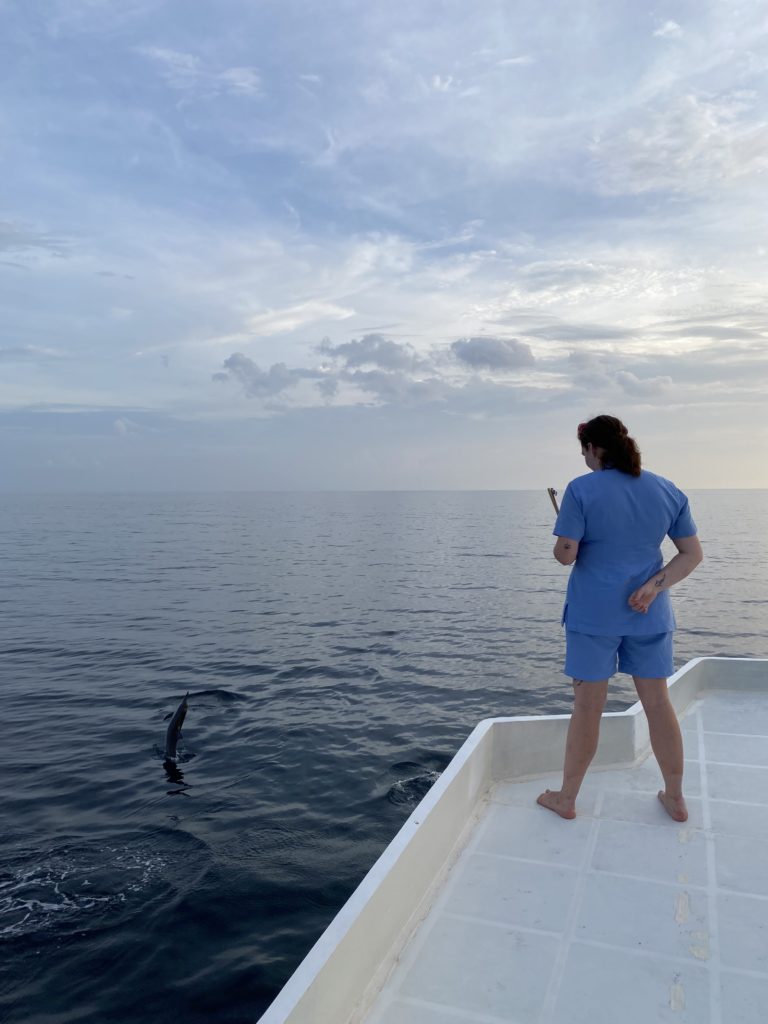 I realised after a few cruises that the data they were collecting was not in-depth enough for my project, and so I developed what I called an avoidance or interaction scale. This was something myself and Jess Hodge, the research coordinator at Six Senses, developed together. It was a scale of 1-4, with 1 being no interaction and then 4 being bow-riding. You would grade the pod a number as to how interactive they were and if they weren't interactive at all they were showing avoidance. You would then use the avoidance scale and grade them from 1-4 with 4 being that they would dive down and disappear. This was better as it gave more detail for each pod and allowed me to do some more in-depth analysis. I looked at whether the presence of calves would affect how interactive the pod was, or if having higher surface activity levels i.e. jumping and spinning, affected how interactive they were with the boat. We discovered that if the dolphins were hunting they were a lot more avoidant of the boat but if they had calves with them they would be more interactive, which was surprising because we thought that it would be the other way around.
The data that I am using will be used to reform the dolphin code of conduct that Six Senses follow. I've rewritten the sunset cruise code and this is currently being reviewed by the Chair of the Red List Species Board for the Maldives, and we are hoping to publish it nationwide. We really want the Ministry of Tourism in the Maldives to use that code as a blanket regulation because there's nothing published by the government as of yet.
Have you got any highlights from your time on the MEM course?
The MEM course was absolutely fantastic, I think Julie and Callum are great lecturers. I particularly enjoyed the marine protected areas lectures because I'm quite interested in policy and these lectures really developed my understanding of marine policy. Plus the coral reef field course which we did in the Maldives was so interesting and I learnt so much. We learnt all the different species of reef fish and different genera of coral and we also learnt how to do surveys underwater when we were diving or snorkelling. That was something I'd never done before and I think that was really beneficial to my career and something great for my CV. I'm always recommending the MEM course to people.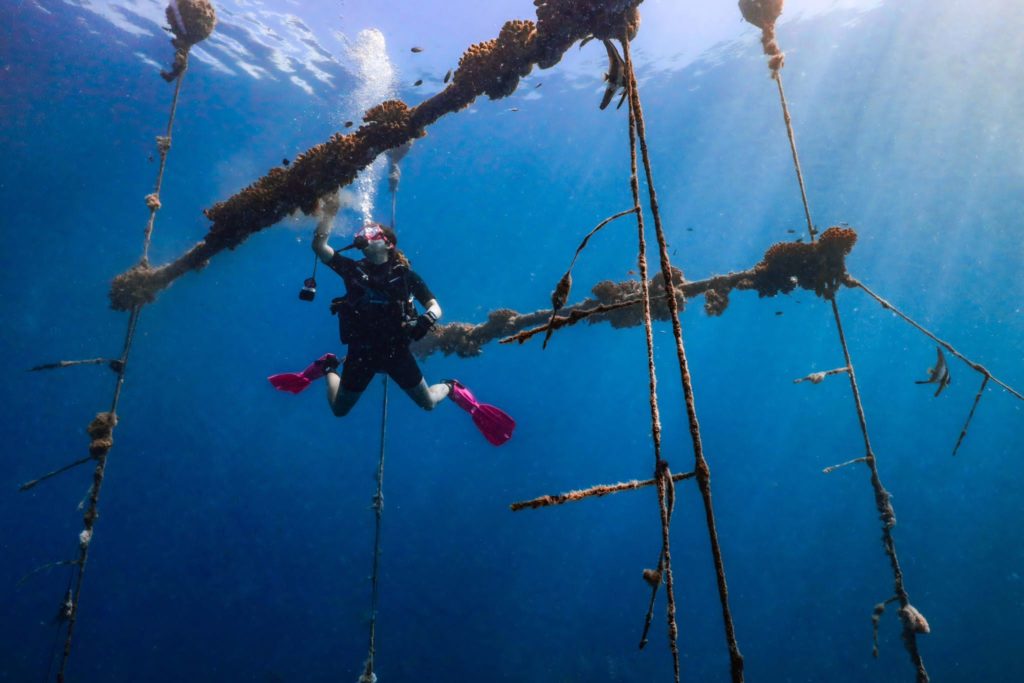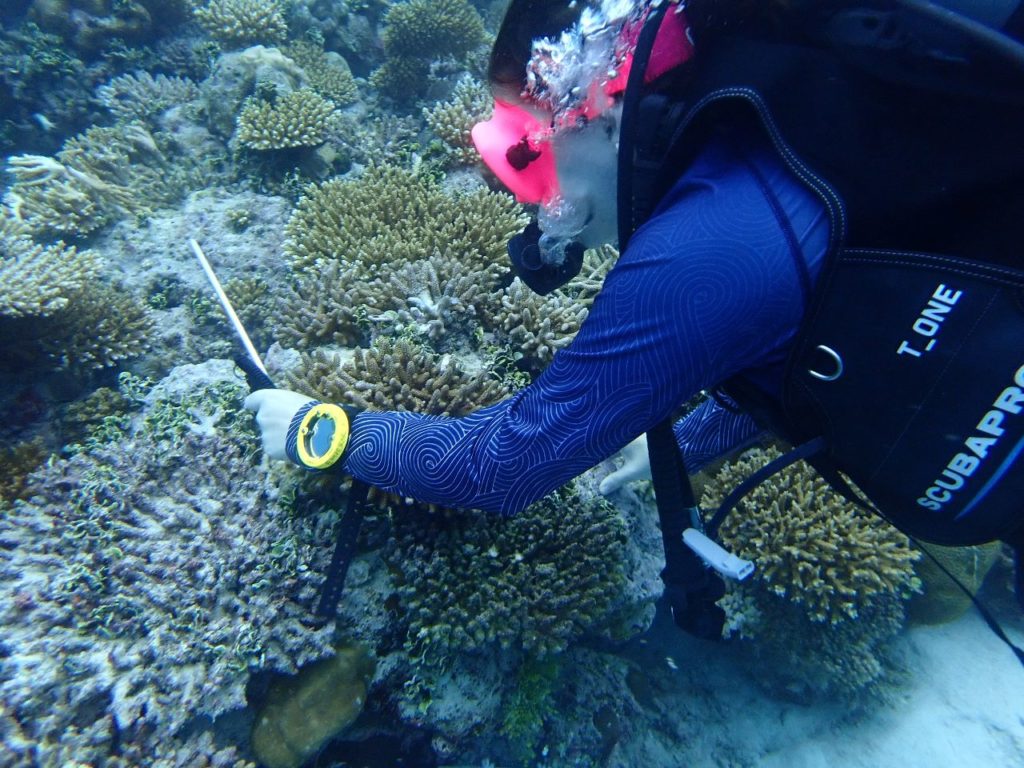 What do you think are the key skills you've learnt over the course of the year?
The first one that comes to mind is probably public speaking. That's something I was never great at and something I needed to practice a lot. I think this degree has really improved that skill which is great because as a conservationist that's something you need to be good at, as you must be able to get information across to people in a charismatic way. Julie has really supported me with that. Another skill has been leadership. During my time out in the Maldives I did a couple of projects where I headed the project and that really developed my leadership skills.
Do you have any idea of what you would like to do in the future?
I think it's going to be something policy based. I'm also really interested in community work, as I think that you can't do conservation without involving the community. I think a role where you could involve the community in legislation and making policy would be really cool.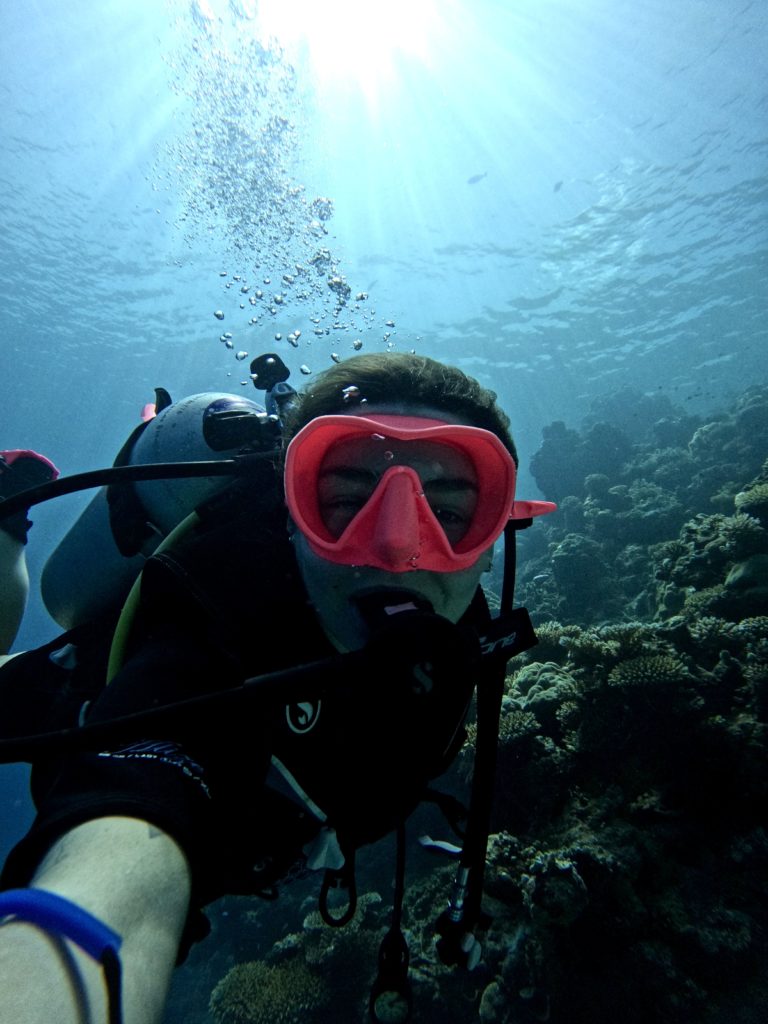 What made you choose this course when you were looking at Masters options?
I always wanted to study at Exeter just because of the location – I love Cornwall, it's so beautiful and right by the sea so it's perfect for me. I'd visited as a child a few times and really liked it, but I actually applied for a different Masters in Conservation Science and Policy. But after our induction day I realised that I'd rather be on the MEM course, so I switched degrees, which I am so grateful for the chance to have done because I think this has been the perfect course for me.
What advice would you give to students who are thinking about studying a postgraduate course?
I would say 100% go for it if it is something that they really enjoy and I would definitely recommend the MEM course if that is something you are passionate about. A Masters is tough and it is quite a big step up from a Bachelors degree but you'll learn so much and if you love learning then you should go for it!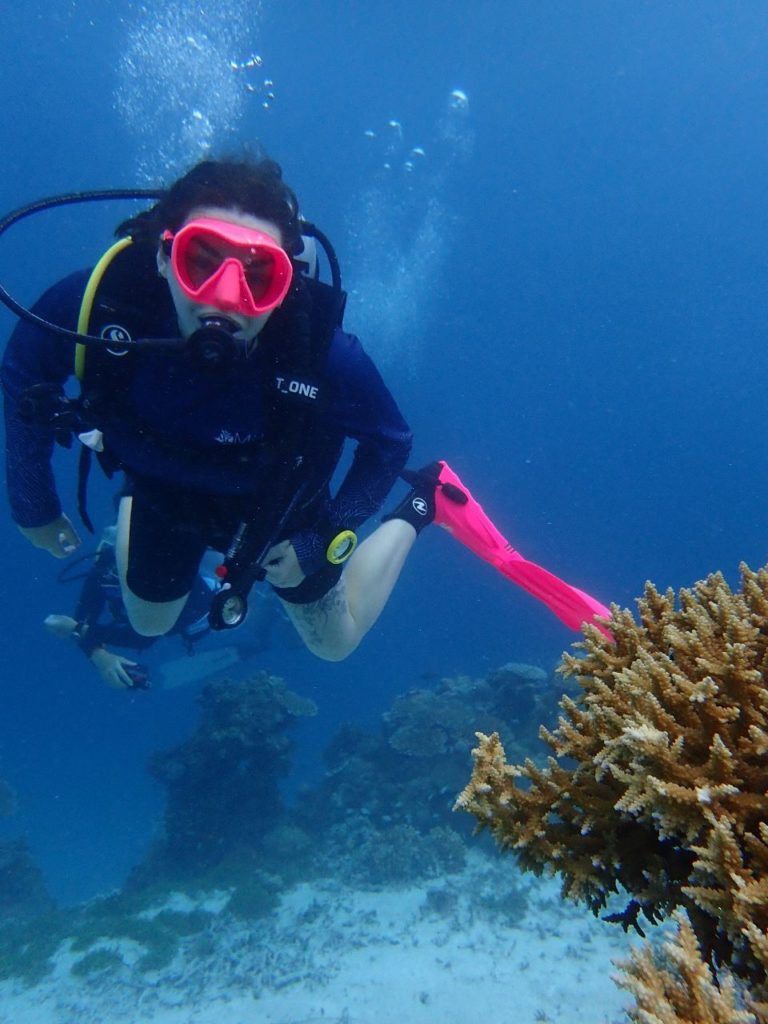 Interested in our degree programmes? Take a look at our website.