Law School Prizes 2023
Posted by The Law School
7 August 2023
---
The Law School has a thriving culture of prizes and scholarships which involves collaboration with, and taking inspiration from, influential global partners, donors, and Exeter alumni.
Each year we award prizes to students across the year groups, and in 2023 we had two new categories. Firstly the Alexander Lofgren Pro Bono Memorial Prize has been kindly donated by Druces LLP, in memory of Exeter alumnus Alex Lofgren who sadly passed away in 2022.
Our second new prize is sponsored by IPAN, the Intellectual Property Awareness Network, whose prize was awarded to the third year student with the highest overall average in LAW3028. Full details of prize criteria are here.
Finalists Prize Ceremony
Pictured are Dr Louise Loder and Professor Claire Gammage with each of the recipients who were able to attend. A full list of the other Law School prize recipients is below.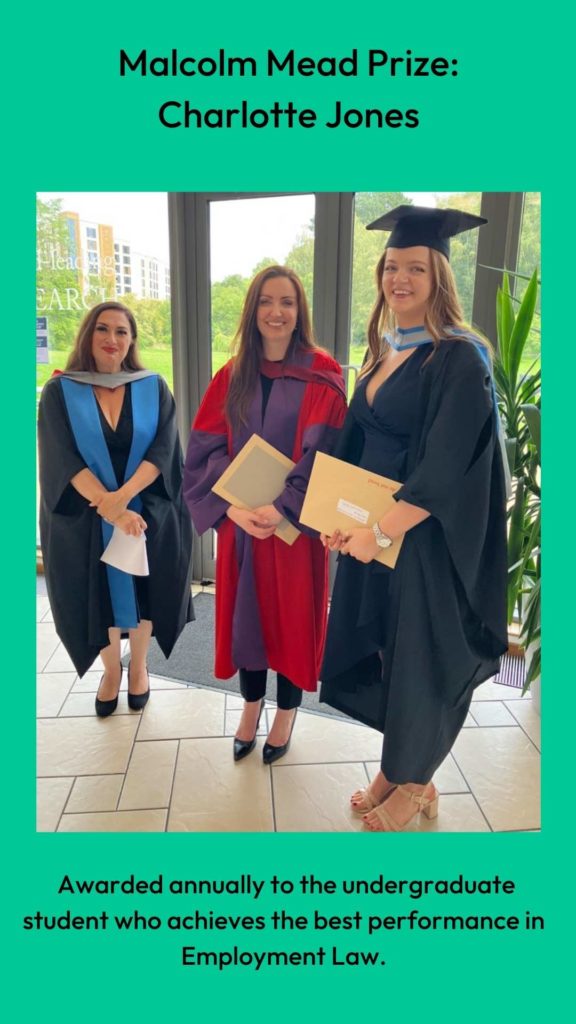 Other Law School Prizes 2023
The Alexander Lofgren Prize:
Eloise Faggi, (Home/UK)
Zainab Zafar, (International)
Constitutional and Administrative Law Prize:
Evie McDermott, Isabelle Eve, Erica Iesini
Criminal Law Prize: Evie McDermott
Year One Graduate LLB Achievement Prize: Sophie Stewart
Land Law Prize: Serena Blake
Peter English Dissertation Prize:
Robert Pixa (doctrinal)
Ayobami Olufemi-White
Francesca Mauro
Oxford University Press Victoria Williams Memorial Prize: Sneha Vivekanandan
Edward Elgar Publishing Prize: Hannah Wood
Hart Publishing Prize: Hannah Wood
Tozers Prize: Emma Roberts
The IPAN Prize for Intellectual Property: Libby Hounslow