Healthcare Recommendations
Supporting the reproductive and psychosocial needs of people with variations in sex characteristics: healthcare policy and practice recommendations
Reprofutures project is a co-produced and collaborative study involving people with variations in sex characteristics, support and community group facilitators, activists, and campaigners. Our work addresses the psychosocial support needed with reproduction, fertility, relationships and parenting for people with variations in sex characteristics (VSCs). These policy and practice recommendations have been produced as a result of our two-year project, in consultation with 28 people with VSCs, and are intended for healthcare practitioners in the UK.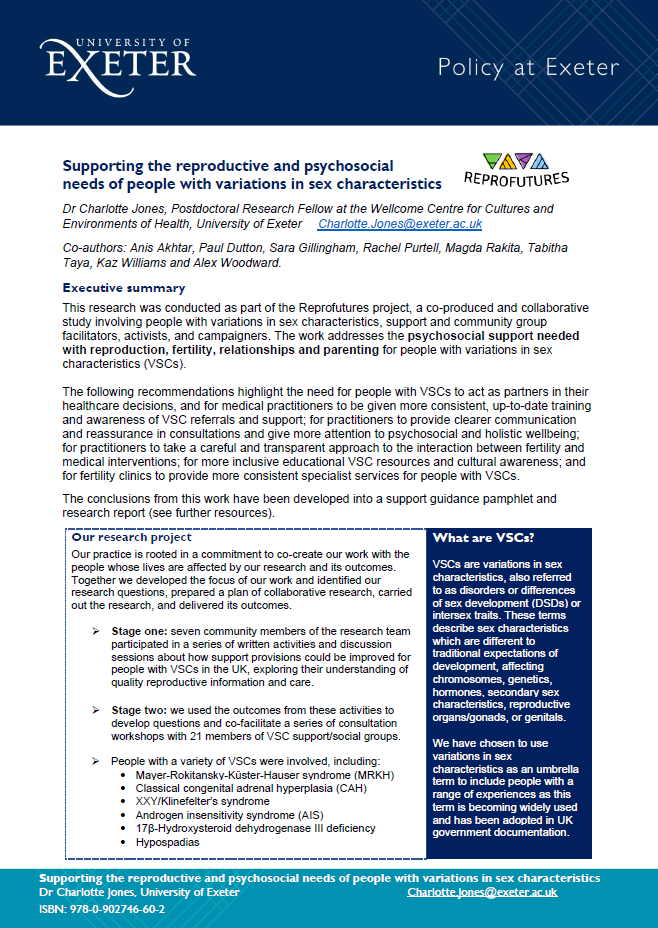 If you require a version in a different accessible format, please get in touch.
Healthcare recommendations by Dr Charlotte Jones (Wellcome Centre for Cultures and Environments of Health, University of Exeter), Anis Akhtar, Paul Dutton, Sara Gillingham, Rachel Purtell, Magda Rakita, Tabitha Taya, Kaz Williams and Alex Woodward.