Hello everyone!
Lydia here, and today I am going to share some savvy tips for socialising on a student budget. We all know that a huge part of Uni life is making memories, spending time with friends and having fun alongside academic work. However, it is not a secret that this can be expensive and limit some social activities. I'm here to tell you some wallet-friendly ways you can have some fun!
Free Fun on Campus
Firstly, explore events on campus! There is so much going on for free, such as weekly Pitch Up and Play sessions where different sports are available to try out for fun each week. There are no obligations to join the sports club; it is simply a free, flexible way to get active. Check out the Student Sport website for what's on each week! The Student's Guild also has many free events on their Give it a Go programme, such as giant inflatables and craft workshops; the details of these events can be found on the Student's Guild website.
Take matters into your own hands
Secondly, make your own themed nights! Sometimes going to the cinema or external activities can mean unnecessary spending on tickets, food, and drink. Why not make your own movie or games night? It's a good idea to rotate who hosts and ask everyone to bring a snack or drink to share. That way everyone contributes, and you can enjoy a relaxed evening without breaking the bank.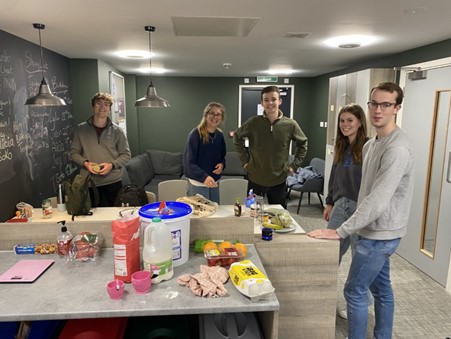 Discover the Great Outdoors
We are also so lucky with where we are situated in Exeter. The landscape we are surrounded by is so picturesque, so take advantage of Dartmoor, the rugged South Devon Coastline, and the river Exe when the weather is good. I always love taking a picnic to the Quayside and sitting with my friends or taking a frisbee down to Exmouth beach!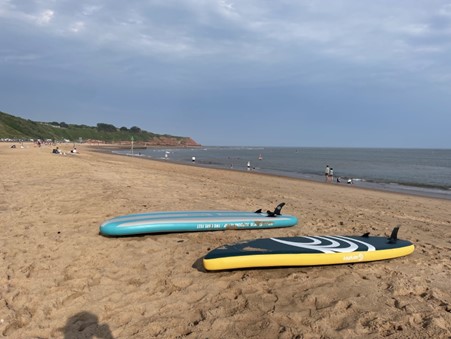 Ex-plore the city
Finally, immerse yourself in the events that are going on free of charge in the city! Exeter is culturally diverse, vibrant and has so much going on. Keep your eye on Visit Exeter's guide to events in the city for entertainment such as live music, art exhibitions and festivals throughout the year.
So, just to emphasise, being a student doesn't mean you have to sacrifice your savings for a social life! Being resourceful, creative, and tapping into the local/student communities means you are in for some fantastic adventures in your time at Uni.
Bye for now!
Lydia