Current student, Emily Chircop, offers her best advice on how to choose your first year accommodation.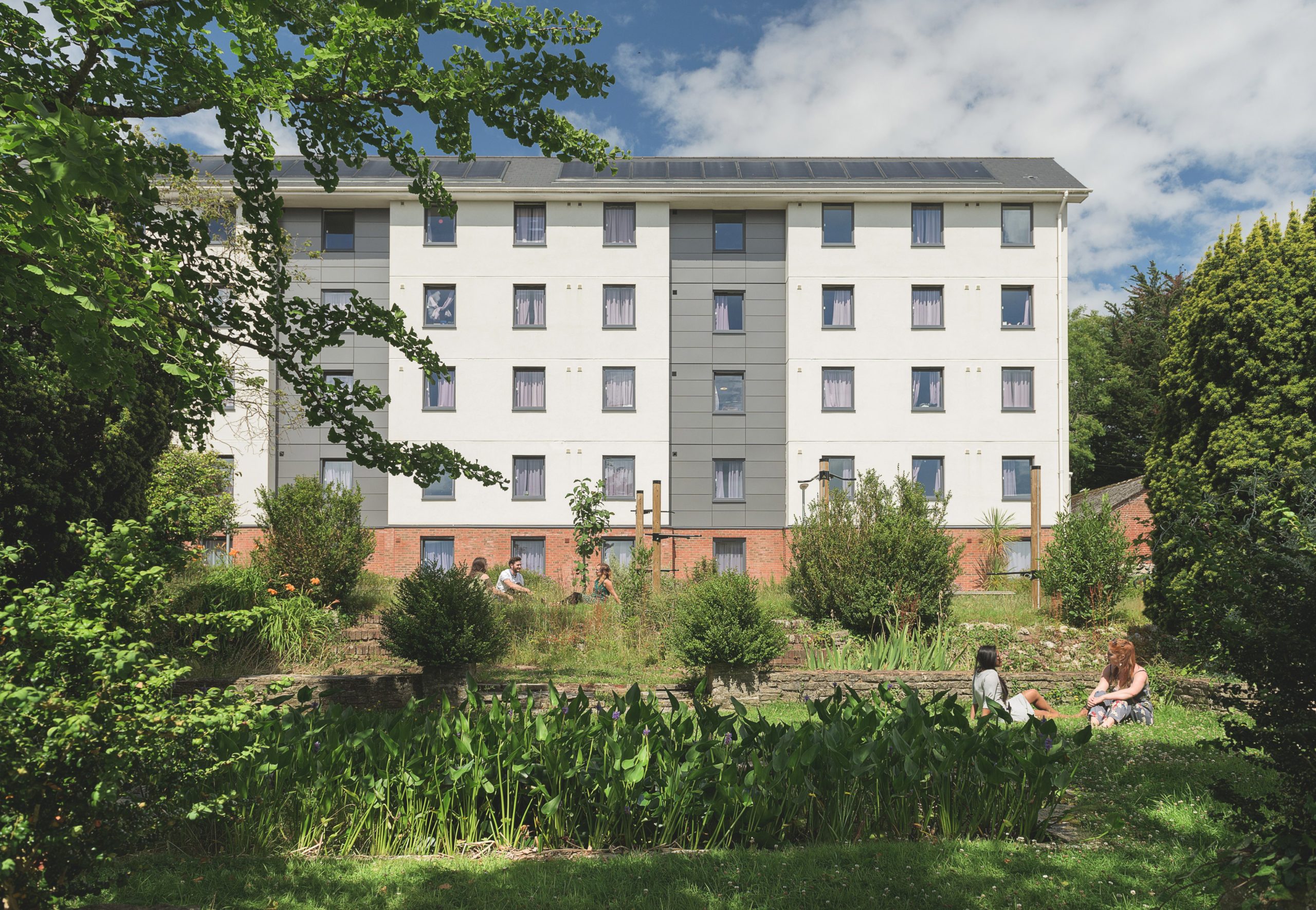 There are a lot of accommodation options at Exeter so it can be difficult to pick! This year, I'm living in a self-catered, shared bathroom flat in East Park on campus. I love living here, but it was certainly a process to narrow down to my 4 preferences when I applied. Here's my advice for selecting your own:
The first step is to make a list of your priorities. Think about the following things: do you want self-catered or catered, a shared bathroom or en-suite, a studio or flat? How about your budget, the bed size and location? Find more information on all these categories for each residence on the Accommodation website.
Location
University accommodation is mainly grouped on either side of Streatham campus, but there is also some further out, and some near St Luke's campus. Exeter is very walkable, although there are a lot of hills, so it's worth looking on Google Maps to see where buildings are in relation to the city centre and key places on campus if that's something you're concerned about.
I recommend thinking about where you want to be in relation to town and central campus, and take a good look at the map. You can find a map of all the buildings with walking distance shown in minutes here.
Size of Flat
If you prefer having your own space, a studio may be the place for you. The studio blocks often have communal social spaces, so you don't need to worry about being stuck on your own! Otherwise, the majority of residences are shared flats or houses. There is a range of flat sizes, mainly between 6 and 12 people per flat/house, but it varies considerably between residences. Sharing a flat can be really fun, as you can meet new people and you have a separate kitchen from your bedroom, which is important to some people.
Bathrooms
If you want to live in a shared flat, sharing a bathroom is also something to think about. In many residences, both en-suite and shared bathroom flats are offered. For instance, in my block, my neighbours across the hall have en-suites, while my flat shares. You might also consider the ratio of people that share bathrooms; in some residences it is 2:1, but in others it can be 3 or 4 people to a bathroom.
Narrowing down
Once you have an idea of what you want, make a shortlist of all the accommodation options that meet your preferences from the website. You can also find virtual tours of the rooms which will give you an idea of what they might be like to live in. I really relied on the virtual tours to help me order my choices by preference, and, after living in and visiting different residences here, I'd say the website accurately shows what the rooms look like. If you're struggling to decide, I also looked up room tours/reviews on YouTube and read blogs here to help me pick. You can also speak to people at Offer-Holder Visit Days.
There's definitely something to suit everyone here, from studios to townhouses, and a mixture of locations, from more quiet and scenic places to right on campus. I hope you find your perfect fit!