Our world-leading marine research underpins a wide range of undergraduate and postgraduate programmes: Research-led teaching | Exeter Marine | University of Exeter. In our Graduate in Focus series we look at the achievements of our MSc graduates who have excelled in conservation around the world since studying with us.
Today we meet Dr Kristian Metcalfe, MSc Conservation and Biodiversity graduate (2008) and now working as a Lecturer at the University of Exeter CEC in Cornwall!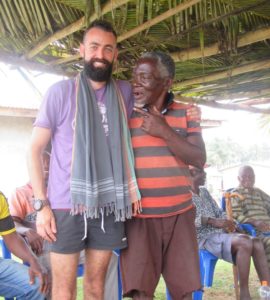 Hi Kristian! First off, why don't you tell us a bit about your career since studying your MSc with us?
After completing the MSc in Conservation & Biodiversity at the University of Exeter I spent 12 months undertaking various roles from volunteering for local wildlife organisations, to being a paid research assistant. In 2009 I secured a PhD at the Durrell Institute of Conservation & Ecology (DICE) supervised by the wonderful Dr Bob Smith, where I also continued onto my first Post-Doc. In 2013 I returned to the University of Exeter as a Post-doc for Prof Brendan Godley, a role I continued in for 6 years prior to becoming a member of staff within the Centre for Ecology & Conservation in 2019.
What made you choose to study your MSc with us at the University of Exeter Cornwall Campus?
I chose to the study at the University of Exeter Penryn Campus because it had many internationally renowned marine academics that had an established reputation of working with industry, policy makers and conservation agencies.
The Centre for Ecology and Conservation hosts a thriving community of staff who are very accessible, supportive and extremely interested in helping you to develop your skills and experiences to enhance your future employment opportunities.
The Penryn campus is situated in beautiful surroundings – a perfect setting for undertaking a MSc in Conservation and Biodiversity with coast and countryside on your doorstep.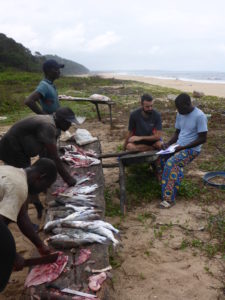 How did the MSc help prepare you for your career in academia?
The research project – this was the point where I realized that I wanted to go onto study a PhD. I really enjoyed working with my supervisor to develop a question, collecting data, analyzing my findings and writing it up in the format of a scientific paper.  With so many academics with interests across marine and terrestrial realms there are so many potential projects to choose from you will not be disappointed.
Finally, Do you have any advice for anyone thinking of applying to any of our programmes at the University of Exeter?
Take every opportunity to develop your skills and experiences there are so many options available to you in the conservation sector – who knows who you will meet at workshops, conferences, meetings, or whilst volunteering and what further opportunities may appear as a result.
Thanks Kristian!
You can follow Kristian on Twitter, @_KMETCALFE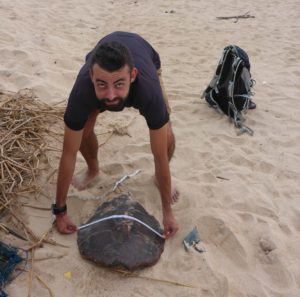 If you want to find out more about any of our suite of #ExeterMarine Masters and Undergraduate courses use the links below!