Good morning everyone, with just 2 weeks to go until our 2021/22 accommodation applications open we thought it best to give you a bit of information about how to apply and to get your account up and running.
Registering an accommodation account
Applications for 2021/22 will open from 9:00am on Monday 12 April 2021.
If you are a prospective student joining us from September 2021 and have firmly accepted an offer to study on a 2021/22 course then you will be able to register an accommodation account ahead of the applications opening. This account will be where you need to go to make your application, view your offer of accommodation and confirm your acceptance.
On your first visit to the Login page you will be asked to register an account. You can do this by choosing either "Register" in the top menu bar or clicking the link under the Login button – "First Visit? Please register an account".
What information do I need to register an account?
In order to set up an accommodation account you will need the following:
To have firmly accepted an offer to study at the University of Exeter on a course starting in September 2021. Please note that it can take a few days from accepting your offer for the records to transfer over to us.
Your nine digit Exeter Student ID. This usually starts with a 70 or 71 and is not the same as your UCAS ID. You should be able to find your Exeter Student ID on any recent correspondence you have received from our Admissions team.
Have a valid personal email address that you will be able to access before and after your arrival at university in September. This is the email address we will use to send your offer and any important deadline reminders, so it is important that you will have ongoing access to it. Please do not use your current school/college email address as these tend to be closed down once you have left.
To have read and understood which students are covered under our accommodation guarantee.
What is the accommodation guarantee?
We would recommend that you remind yourself about our accommodation guarantee to find out whether you will be eligible. If you are covered by our guarantee then you must ensure that you apply by our guarantee deadline of 31 July 2021 otherwise we cannot guarantee you a bedspace.
Do you process applications on a first come, first served basis?
It depends what type of applicant you are.
You may wish to read last weeks blog about our Room Allocation procedure to find out more about what the Accommodation Office do and do not take into consideration when allocating rooms to students.
What can I do in preparation for making my application?
Between now and our accommodation applications opening, we recommend that you look at our catered and self-catered residence pages for specific information on each of our residences. This will help you decide on which 5 residences you want to put as your preferences on your online application. We also have self-catered and catered accommodation videos available to view, in which students give you an insight into the choice of accommodation they made.
Thank you for taking the time to read today's blog! We hope that this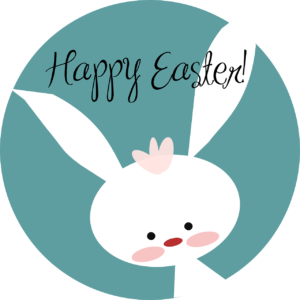 has been useful for you.
Have a wonderful week and a Happy Easter!
Accommodation Shannon