The Exeter MBA
The Exeter MBA, based in the university's Business School, prepares ambitious and highly skilled future leaders to tackle global business challenges. The flagship programme gives students a rigorous training in all aspects of responsible business leadership – from circular economy, finance, strategy and marketing to sustainability, data analytics and digital innovation – and is fully integrated with industry through its Business Insights Group, partnerships and student consultancy projects.
The relationship with IBM is the Exeter MBA's longest established and most successful one, with MBA Alumna and former IBMer Dr Mandie Quartly working closely with the MBA team since her graduation from the programme in 2012. Consequently, IBM are closely involved with the Exeter MBA programme in two key areas.
Advisory Group and Scholarships
To ensure the programme focuses on tackling the latest global challenges, IBM's Jamie Cole – Executive Partner in Global Business Services, Cognitive & IOT Solutions – chairs the MBA's Business Insights Group. This panel of highly experienced organisational leaders meet twice a year to look at some of the most pressing issues facing businesses, helping to ensure the MBA's strategic direction is informed by best practice and reflects the needs of the people and organisations it serves.
Previously, the Group was chaired by Mike Bernard (former Marketing Director, Systems Routes to Market, IBM Europe). Alongside his role on the Advisory Board, Mike conducted guest lectures, provided support and advice on marketing the MBA to business, and was instrumental in sourcing MBA consultancy projects. Mike also helped to launch and promote the Exeter MBA scholarship.
The Exeter MBA enjoys a close working relationship with IBM and as such offers a fully funded scholarship each academic year to IBM employees. In the 2019/20 academic year, the standard of applications was so high that Exeter decided to offer three fully funded scholarships.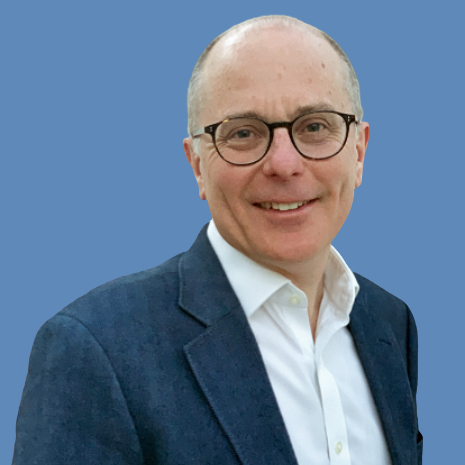 "IBM actively partners with The Exeter MBA ensuring the programme content is focused, relevant and informed by real global challenges. Through live Consultancy Projects, MBA participants get hands on experience and generate significant value, often through our clients, with whom we are focused on driving digital transformations through cognitive solutions on our cloud platform."

Jamie Cole, Executive Partner IBM, Global Business Services, Cognitive & IOT Solutions, Industrial Sector
Consultancy Projects
Consultancy Projects are a crucial part of the MBA programme, where our ambitious students bring together their training by consulting on a real-world industry project. Several students have engaged with IBM for their consultancy projects, adding value to the company by applying their innovative thinking to a business challenge. Here are some recent examples of students who undertook consultancy projects with IBM.
Stephanie
In 2016, Texas MBA student, Stephanie was initially attracted to the MBA programme's commitment to change for good and strong partnerships with leading technology companies such as IBM.  "I am passionate about innovation and digital transformation, and I wanted to work at the intersection of business and technology," she said.
Stephanie worked with IBM throughout the MBA, which culminated in a consulting project with IBM and a big six energy provider. Her project resulted in her developing the business case for smart metering and artificial intelligence in the wake of recent UK regulations.
IBM's Mike Bernard remarked on Stephanie's work, "Stephanie's project delivered truly exceptional results, bringing an innovative approach to a customer problem that led to entirely new discussions with senior client executives."
For Stephanie, "My MBA knowledge with blockchain, big data and artificial intelligence has opened many doors. At the Business School, the MBA programme as a whole allowed me to identify the opportunities in the marketplace to create value for companies while solving global business challenges."
Majid
More recently, Majid Alkhulaify from Saudi Arabia completed his project with IBM, looking at how the IBM Commercial Team could increase employee engagement and, in turn, increase revenue. Majid considered the consultancy project an excellent opportunity to learn and develop his skillset while applying all the knowledge he acquired in the MBA Programme to provide value to his client. It was a key highlight of his MBA journey that allowed him to have a better understanding of fundamental business values, gain new expertise, and expand his network.
Alison Say, Chief Digital Officer at IBM, commented: "From the very beginning of the project, Majid demonstrated a very strong professional manner. He was very confident in addressing a broad audience of IBMers, including executives, to help set clear objectives and define success metrics.
"He listened carefully and responded with his own ideas and experiences with client examples to add value to his statements. He was fully engaged throughout the process to deliver against the objectives. It really felt like Majid was one of our team. It was a pleasure to work with him and his tenacity, energy and confidence will serve him really well in his next role."