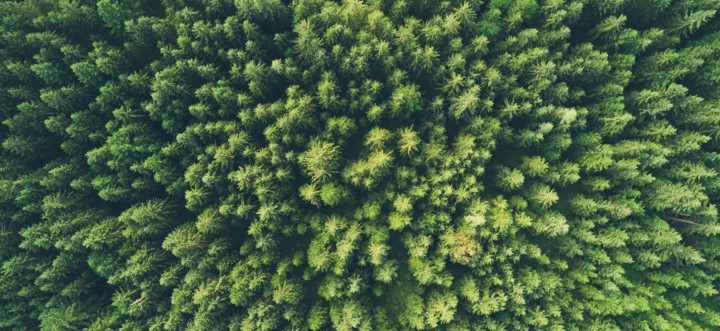 #WBinOEEconf23
Venue address: Reed Hall, Streatham Dr, Exeter EX4 4QR
The conference will be held at the University of Exeter on the Streatham Campus. Download a campus map here. We encourage delegates to travel by public transport where possible. The nearest train station to the venue is Exeter St Davids, there is also a Premier Inn next to the station for those needing accommodation. It is a compact city so once you arrive, it is possible to travel on foot.
Keynote 1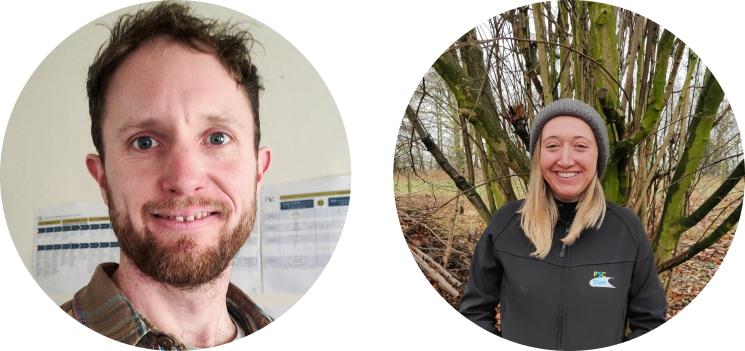 Sam Thurston is the Sustainability Manager at the Field Studies Council. He has worked with teachers, outdoor practitioners and diverse groups across the UK for 15+ years, including working on the Nature Friendly Schools project. Sam is passionate about sustainability, wellbeing and cycling, he is currently learning basic Welsh.
Janine Maddison (she/her) is a postgraduate researcher at Newcastle University researching the pedagogic benefits of the virtual world to enhance fieldwork. With 8 years fieldwork experience at the Field Studies Council (FSC), Janine managed the Nature Friendly Schools project and most recently coordinated and developed FSC's #FieldworkLive program.
Reflections, Practice, Future & Change
Sam and Janine will discuss their personal journeys of integrating wellbeing into fieldwork and outdoor learning. They will share effective strategies and approaches they've seen work in practice, including proactive strategies to promote positive wellbeing outcomes in young people.
They will attempt to rebalance the narrative around the benefits and impacts of fieldwork and outdoor learning, welcoming different voices and sharing reflections. Delegates will be encouraged to consider what the future of inclusive fieldwork could look like if we reframe wellbeing to sit within Equality, Diversity and Inclusion (EDI) thinking to address change within the sector
Keynote 2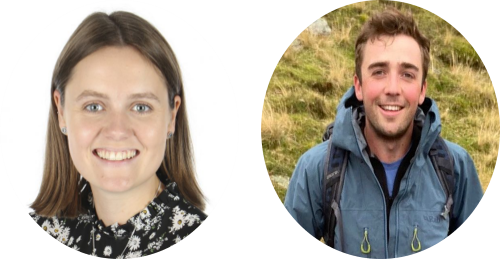 Beth Watmore is in her third year of teaching, so still quite new to the profession. She undertook her undergraduate at Winchester University where she studied Primary Education with QTS. Beth then completed her NQT year at a school in Paignton before moving to London to complete her Masters. Although teaching requires a lot of her time, Beth enjoys lots of sport outside of school, particularly running and CrossFit!
Peter Hutchins has always had an interest in working within the outdoors. Early on in his career, he gained various outdoor coaching certificates as a junior instructor working on the edge of Dartmoor. This interest led Peter to study Outdoor and Adventurous Education at the University of Chichester, where he had the opportunity to work on educational placements both in the UK and abroad. After qualifying as a teacher on the SCITT route in July 2021, Peter secured a class teacher role in a rural, independent primary school. His role has now changed, and he almost exclusively teaches outdoors at the school, focusing on environmental education, design and technology and PE.
Indoors and out, a perspective on well-being from mainstream primary teachers
Last year, Beth undertook her Masters in Education: Leading Innovation and Change where she researched the question: 'To what extent is play justified within the KS2 Curriculum?' The Key findings from this research highlighted significant barriers schools face to allowing play within the curriculum. From the research, Beth created a playful learning policy for school X with a recommended adaption to be made to the school's behaviour policy. Beth will discuss the barriers to implementing play within the KS2 curriculum, with a particular focus on play being used outside, during school break times.
Peter will focus on the role outdoor education can have in supporting skills-focused learning, both through directed methods and more under-the-radar free play for all age groups. He will emphasise ideas behind providing a low-threat learning environment where the children and educators work together to make a place they can feel secure enough to try new things.
Overview
There is increasing interest in outdoor and environmental education (OEE) for promoting enhanced mental, social, and physical wellbeing in young people; a topic more pertinent than ever, given the unprecedented repercussions of the COVID-19 pandemic. Calls, such as that from the National Institute for Health Research, demonstrate the necessity to develop a robust evidence base to help inform policy and decision-makers to develop services that can support young people's physical health, mental health and wellbeing, and academic development.
This one-day conference supported by the ESRC, Field Studies Council, and the University of Exeter will discuss the importance of supporting wellbeing in curriculum-focused OEE, such as residential fieldwork trips required for Geography and Biology NEA's. It will consider how curriculum-focused OEE can be best designed to support young people's mental health and wellbeing. By hearing from practitioners, schools, and researchers this conference will share current practices, consider challenges, explore how to overcome challenges, and discuss new ideas and the future of OEE for wellbeing.
Through facilitating conversations, critical thinking, and knowledge exchange between key stakeholders in curriculum-focused OEE this conference hopes to map out the future for supporting the wellbeing of young people in this field and the links between formal and informal education for supporting wellbeing.
The full programme will be published in due course.
Wellbeing in Outdoor and Environmental Education Network launch
The conference will also launch the Wellbeing in Outdoor and Environmental Education (OEE) Network. This network will bring together stakeholders in research, policy, and practice such as OEE providers, schools, teachers, practitioners, and researchers that are interested in the development of wellbeing in curriculum-focused OEE. The aim of this network is to develop a network that is specifically focused on wellbeing in OEE. This network aims to facilitate knowledge exchange and discussions around best practice, challenges, current and future research and gaps in the field, and to develop partnerships and collaborations.
Who should attend:
This conference will be of interest to schools (teachers, mental health leads etc.), service providers, practitioners, researchers, academics, and policymakers.
Why attend:
Keynote talks and discussion panels with outdoor and environmental education providers and schools leading practice in wellbeing
Gain practical insights into supporting the wellbeing of young people in curriculum-focused environmental education
Share knowledge and experiences through networking with a range of different stakeholders in the field of environmental learning
Engage with selected case studies from a range of educational organisations and institutions, such as schools and environmental education providers