Project Team
Dr Charlotte Jones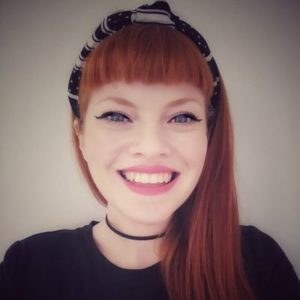 Charlotte (she/her) is the Principal Investigator on The Beat of Our Hearts. Her research interests lie in gender, sexuality, disability, and health, and particularly the intersections of these areas. She also leads another collaborative project, exploring new ways of thinking about (in)fertility, sex, and the life course (Reprofutures) and recently launched the Queer Disability Studies (QDS) Network with colleagues in Northumbria and Sheffield.
In 2016, Charlotte received her PhD on the theorisation and medicalisation of sex from the University of Sheffield, which first inspired her interest in loneliness. Prior to joining the University of Exeter, Charlotte was a Research Fellow at the University of Edinburgh, working on a project on the relationship between sexuality, activism and biological citizenship in the context of HIV PrEP provision. Before moving to Edinburgh, she worked on the Universities Supporting Victims of Sexual Violence (USVReact) project at Brunel University, developing new education programmes for university staff responding to disclosures of sexual violence. She was also Research Fellow on a series of AHRC-funded projects known collectively as Around the Toilet (2015-2018), a collaboration between the University of Sheffield and Sheffield Hallam, as well as numerous other contributors, artists, and organisations.
Dr Richard Vytniorgu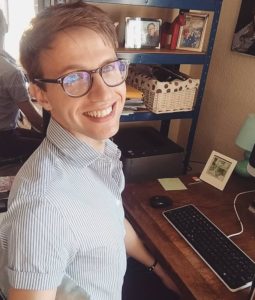 Richard (he/him) is the Postdoctoral Research Associate on The Beat of Our Hearts. He is interested in narratives of wisdom and belonging, and is currently writing a book on belonging and gay male effeminacy.
Before joining the Wellcome Centre in 2021, Richard was Impact and Postdoctoral Research Fellow in the School of Cultures, Languages, and Area Studies at the University of Nottingham (2019-21). He worked with Dr Heike Bartel on an AHRC- and Wellcome-funded engaged research project using arts-based approaches to explore narratives of eating disorders in men.
Natalie McGrath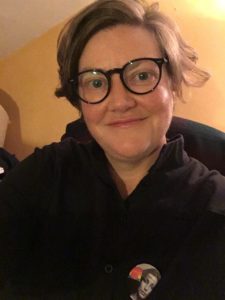 Natalie (she/her) is the Writer on The Beat of Our Hearts. She is a Playwright, Poet, occasional Performer, Producer of Arts and Heritage projects, Co-Director of Dreadnought South West who curate the Rebellious Sounds Archive and a Co-Director of Out and About Queering the Museum www.outandabout.exeter.ac.uk at RAMM (Royal Albert Memorial Museum) with Professor Jana Funke and Ellie Coleman.
Plays include; Coasting and Wild Doves (Bristol Old Vic), Rift (Brewhouse Theatre Taunton), Scottish Kiss (Paines Plough's Come to Where I'm From), Metal Remains (Theatre West) was shortlisted for the Meyer Whitworth Prize, Exodus (Box of Tricks NWxSW Tour), Oxygen and The Cause (Dreadnought South West) published by Methuen & Co.  Electric Spaces (Exeter Bikeshed Theatre and Barbican Theatre, Plymouth). The Sound RnD supported by ACE SW and Theatre Royal, Plymouth. Natalie was part of the Traverse Theatre's Open Submissions 2019 programme, and their inaugural First Stages Festival with development on her play Blessed.  We'll Meet In Moscow was part of Shift Scot's Pride Plays in collaboration with the Traverse Theatre in LGBT History Month 2020.  Currently under commission by the University of Exeter's Wellcome Centre for the Cultures and Environments of Health in partnership with Exeter Northcott Theatre and the Intercom Trust, to write a new play called The Beat of Our Hearts, about LGBTQIA+ loneliness and belonging.  Natalie has also written one of ten Compact Commissions for Exeter's City of Literature venture entitled All the Things We Grieve.  Her play Exodus will be published by Slate Publishing, Summer 2021 as part of a new anthology about Dartmoor.  She is writing her first book Honeycomb a poetic response to queering the collections at RAMM.
Andy Hunt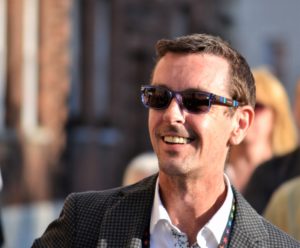 Andy (he/him) has now worked for the Intercom Trust ( LGBT+ charity) for over fifteen years as CEO, deputy director and head of helpline, advocacy and support services. Working with clients with issues such as internalised shame, victims of hate crime, neighbour harassment, victimisation because of their sexual orientation and Gender Identity.
He has been an advocate for many clients in need of representation with asylum status, discrimination in employment, health and social care. Andy has over the years been a catalyst for change within the Trust raising standards and the quality of the service Intercom provide to service users and over one hundred LGBTQI community groups throughout the southwest.
When Andy first came into post The Intercom Trust worked with seventy-five clients face to face in the first year and had 1.5 paid workers and a few volunteers. In 2020 we worked with 1253 individual clients and had over 23,000 thousand contacts in and out of the service. We now have 14 paid workers and a team of volunteer counsellors for the helpline and advocacy service." I am very proud to say I could not wish for a more committed, dedicated and professional team".
Andy now manages the Charity and focuses on strategic partnership-working with public authorities (crime, local government, health, etc). Andy has also raised the profile of the Trust on a national level working in partnership with LGBT consortium, Mermaids, LGBT Foundation, Stonewall and many others
Dr Fred Cooper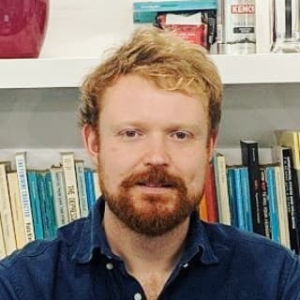 Fred (he/him) is a founding member (with Charlotte Jones and Natalie McGrath) of The Beat of Our Hearts, and historical advisor to the project. He is a historian of medicine, with a particular focus on loneliness in medicine, the humanities, and the social and psy sciences. He is presently a research fellow at the Wellcome Centre for Cultures and Environments of Health at the University of Exeter, and co-investigator of the AHRC-funded project Scenes of Shame and Stigma in COVID-19, with Luna Dolezal and Arthur Rose.
Fred's work on the history of loneliness emerged from his Wellcome-funded doctoral research on balance, gender, health, and feminism in post-war Britain. Following the award of his PhD in 2018, he has worked across a number of related projects, which have been more or less historical in focus. These include work with the WHO Regional Office for Europe on the cultural contexts of loneliness among young people; research with students on loneliness and mental health before and during COVID-19; research on the experiences of family carers during the pandemic; The Beat of Our Hearts; and his ongoing collaborative work on shame.
Daniel Buckroyd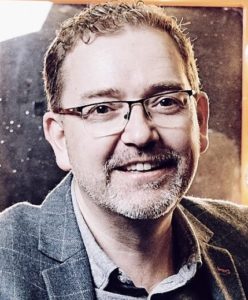 Daniel (he/him) is Artistic Director and CEO of Exeter Northcott Theatre, our partner on the project.
Previously he was Artistic Director & Joint CEO of the Mercury Theatre, Colchester; Artistic Director & CEO of New Perspectives Theatre Company; Associate Director at Nuffield Theatre, Southampton; Artistic Director of Oxfordshire Touring Theatre Company; and Community & Education Director at Leicester Haymarket Theatre.