Play Resources
On this page you can find resources associated with The Beat of Our Hearts. Watch the play for free via the YouTube link below; purchase the playscript from Salamander Street; and read our project report, which describes what happened in the project and offers some reflections on the process and the audience feedback.
The Beat of Our Hearts – Watch Online!
The Beat of our Hearts by Natalie McGrath premiered at Exeter Northcott Theatre between 3-5 February 2022. A recording of one of the performances can be viewed below, with optional closed captions. If you or your organisation would like to arrange a public film screening, please get in touch.
---
Order the playscript
You can order copies of the playscript from the publisher, Salamander Street, here.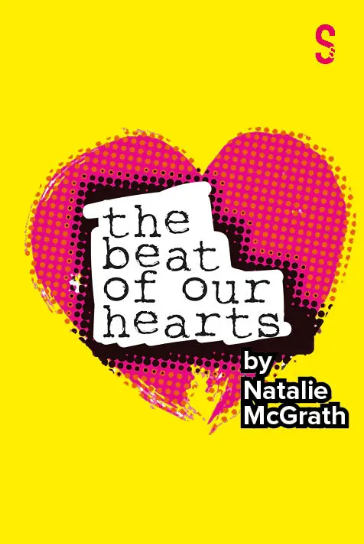 (Please note: if you are a bookseller, we would be keen for you to stock the play. The Beat of Our Hearts (ISBN: 9781914228636) is published by Salamander Street, who are distributed by Ingram. The book is available through Gardners or your usual wholesalers.)
Read the project report
Our illustrated project report describes our arts-research collaboration process and the various stages of engagement with participants, partners, and communities. We describe some of our key achievements, outputs and outcomes, and reflect on the impact of the project on LGBTQIA+ people, organisations, and activism in the South West. We also suggest some next steps and recommendations for future LGBTQIA+/arts-research collaborations, particularly partnerships between universities and theatres. Please click here to view/download a PDF, or click here to view an interactive flipbook of the report.